Whether you have empty pockets, need money on the side or are looking for extra ways to make money this list should help you out.
It's updated regularly with fresh ideas to make money so you can be sure to find options that suit you.
I'm always happy to listen and include any money-making ideas you may have that don't appear on this list.
Drop it in the comments below and while you're at it, a share would be very much appreciated.
After all, who do you know out there that wouldn't like some extra cash?
Now without any further ado, let's look at 50+ ways to make money!
Domain Flipping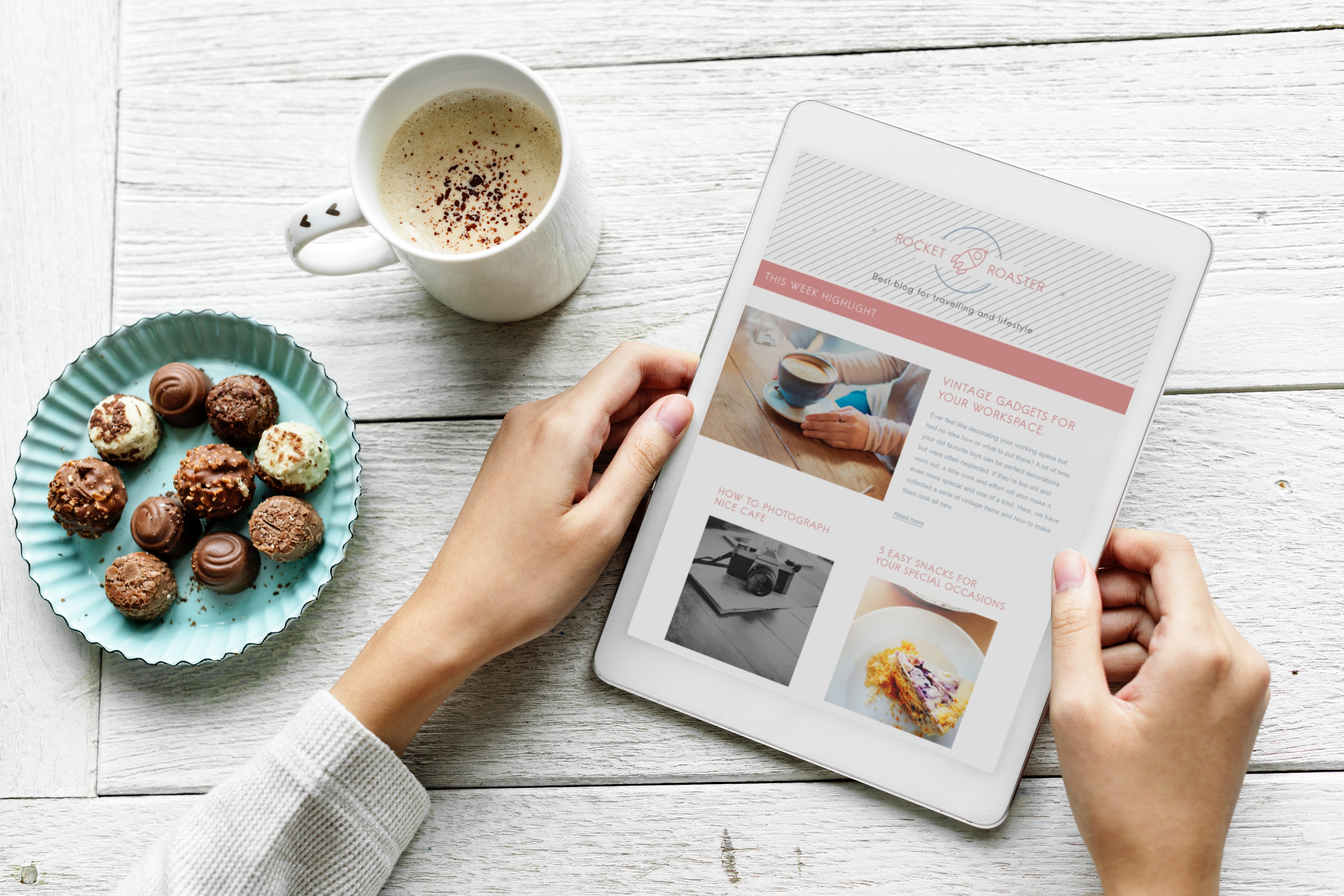 For those of you that don't know, domains are essentially the cornerstone of every website.
That means they are not only important but are in high demand.
Site owners are willing to pay hundreds, thousands and in some cases, millions for a relevant domain.
A prime example is business.com, which is valued at $345,000,000.
Can you imagine applying the domain flipping model to that domain!
Now rest assured, we aren't going to be able to purchase domains such as that but we can still find some hidden gems.
If you can pick up expired or unused ones and pitch them to the right websites, you're guaranteed to make money from domains.
Here's a list of places you can buy domains for cheap:
You can even sell to big sites such as these too, just be aware that you're unlikely to get as good a return!
Related: Domain flipping guide by NameSilo
Create A Software
Did you know creating software is a great way to make money on the side?
Identify a gap in the market by looking into consumer troubles and come up with a solution.
Don't disregard this opportunity to make extra cash if you don't have any background in software.
You have two choices:
Whether you choose to invest your money or time into developing software is down to you but either way, it's a great passive income idea.
Make Money Selling Courses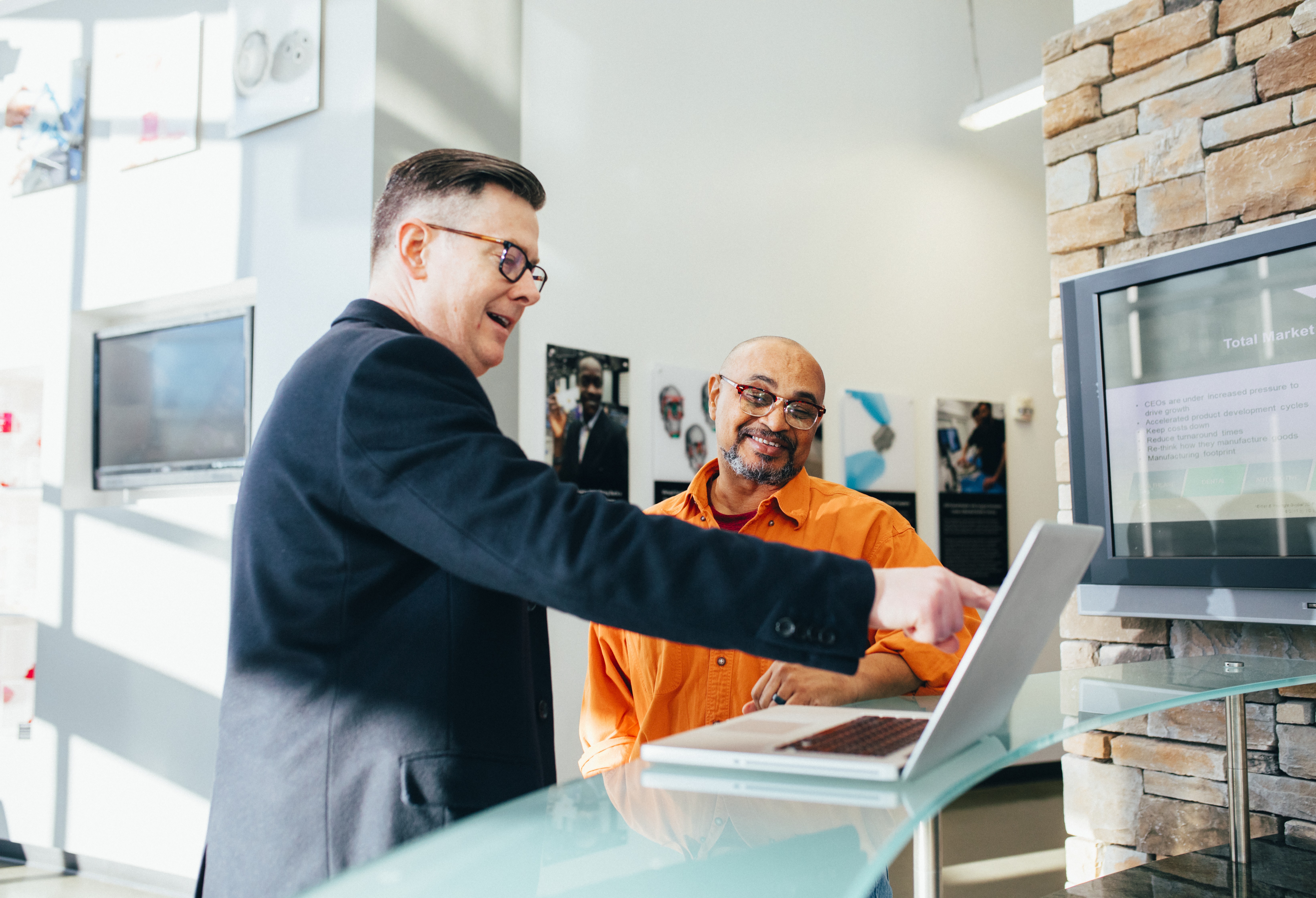 Learning is key to developing ourselves and our understandings but it can also be turned into a money-making tool.
When you have a wealth of information on a particular topic, you can 'repackage it' and profit from doing so.
In other words, you can make money selling courses.
Focus on providing real value for money and you'll receive not only great reviews but many recommendations.
This is one of the best passive income ideas because you make money whilst educating others. 
Sites that will help create and promote your course include:
Remember to factor in the commission rate of each site when considering who to go with.
Create An App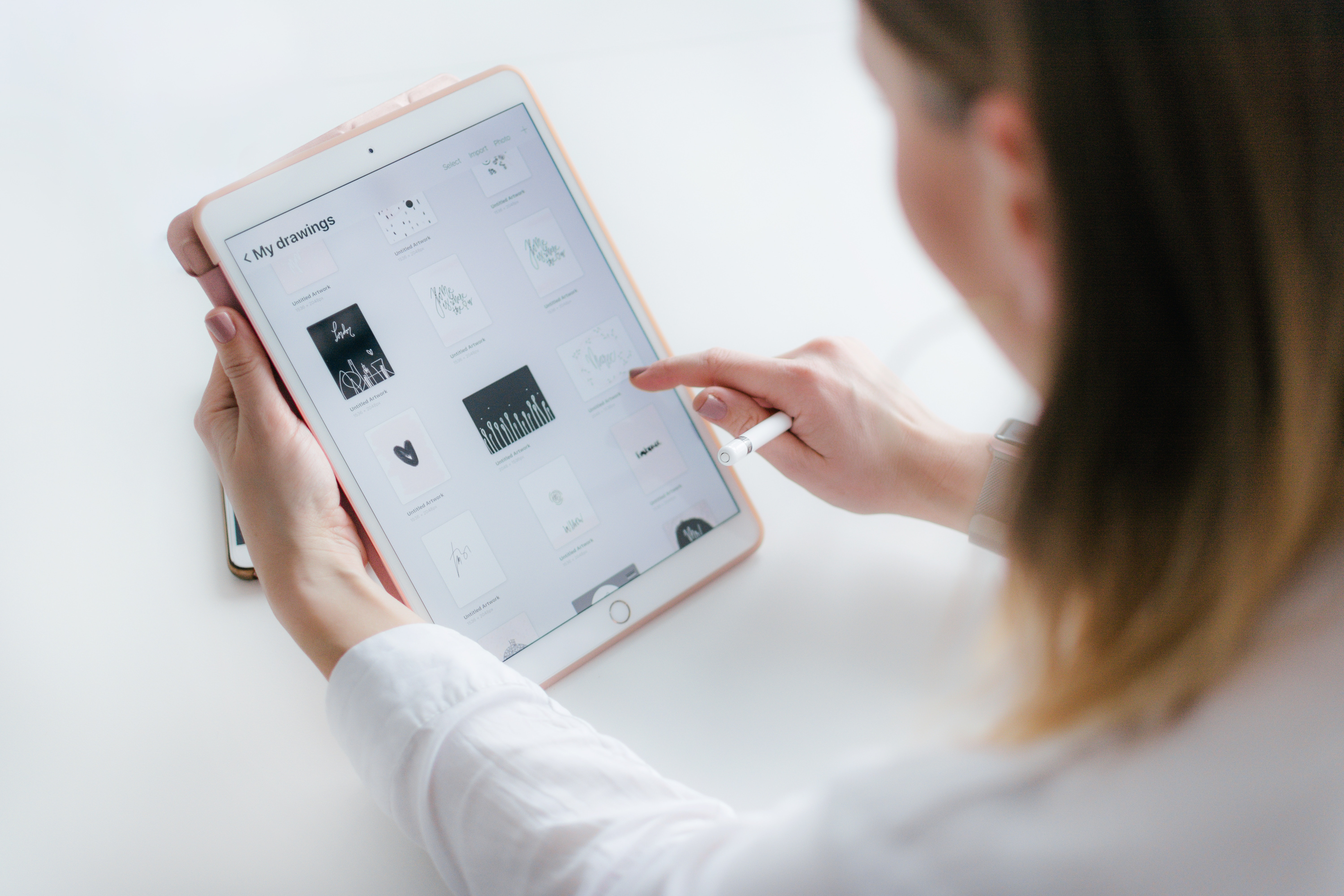 Have you ever wondered how much time you spend playing games a week?
The answer is probably more than you should.
It tends to be simple, easy to understand apps that are the most addictive.
Remember flappy bird?
Just one of many examples of simple apps that trended.
You can hire a freelancer to create apps on platforms like Fiverr or Upwork, alternatively, you can make your own utilizing sites like Mobincube.
If your struggling for inspiration, I read a great book called 'How To Build A Billion Dollar App' which I highly recommend.
Make Money With Peer To Peer Lending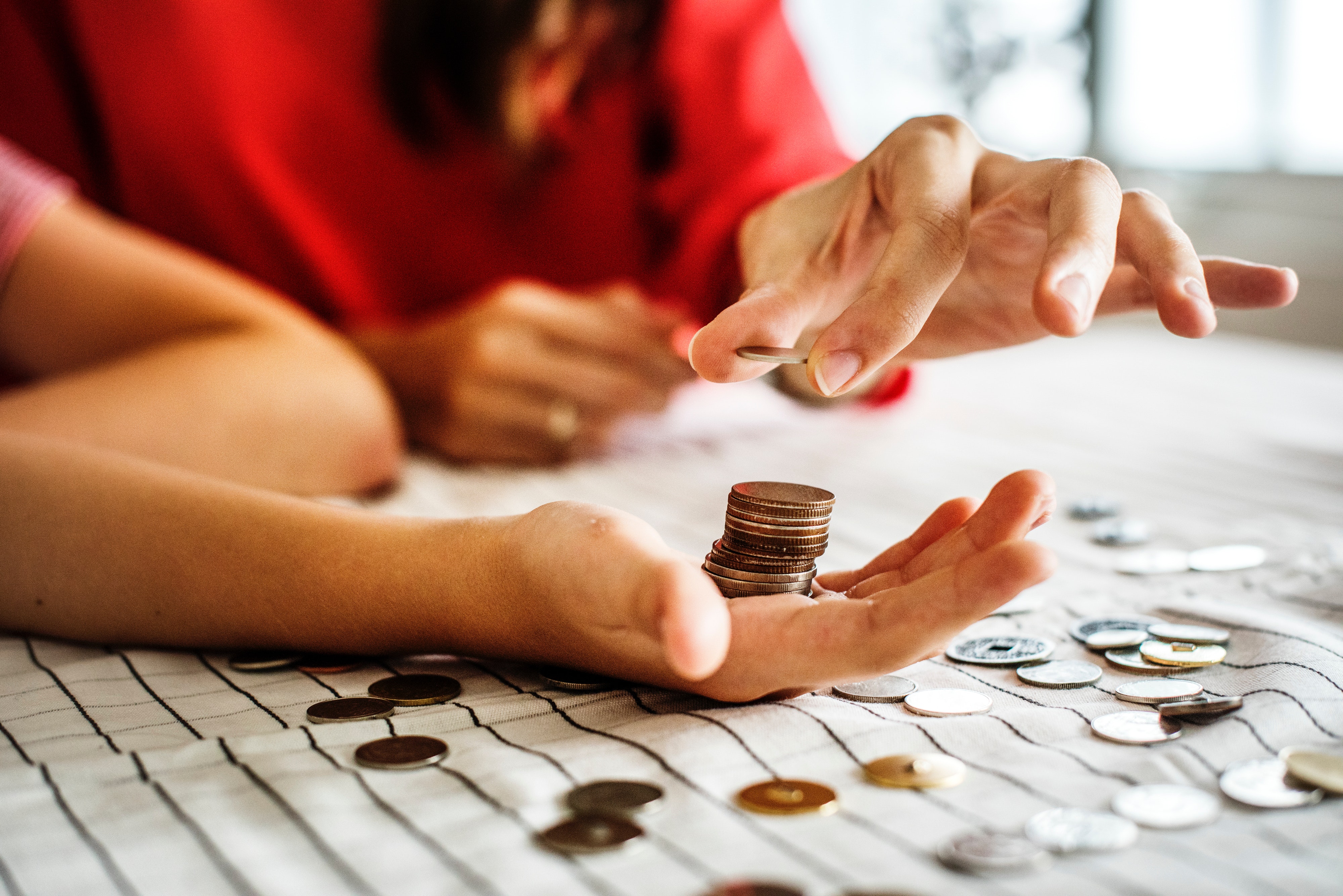 A good bank in today's era will have a 2% interest rate per year.
That's terrible if you ask me.
Your money should always be moving and making money for you.
Peer to peer lending offers interest rates at highs of 7.2% per year, well over triple the returns of a fair bank rate.
There can be more risk involved however most sites have insurance and/or investor protection schemes.
In most cases, you can invest as little as 250 pounds.
Here are the best p2p lending sites:
Make Money From Respondent.io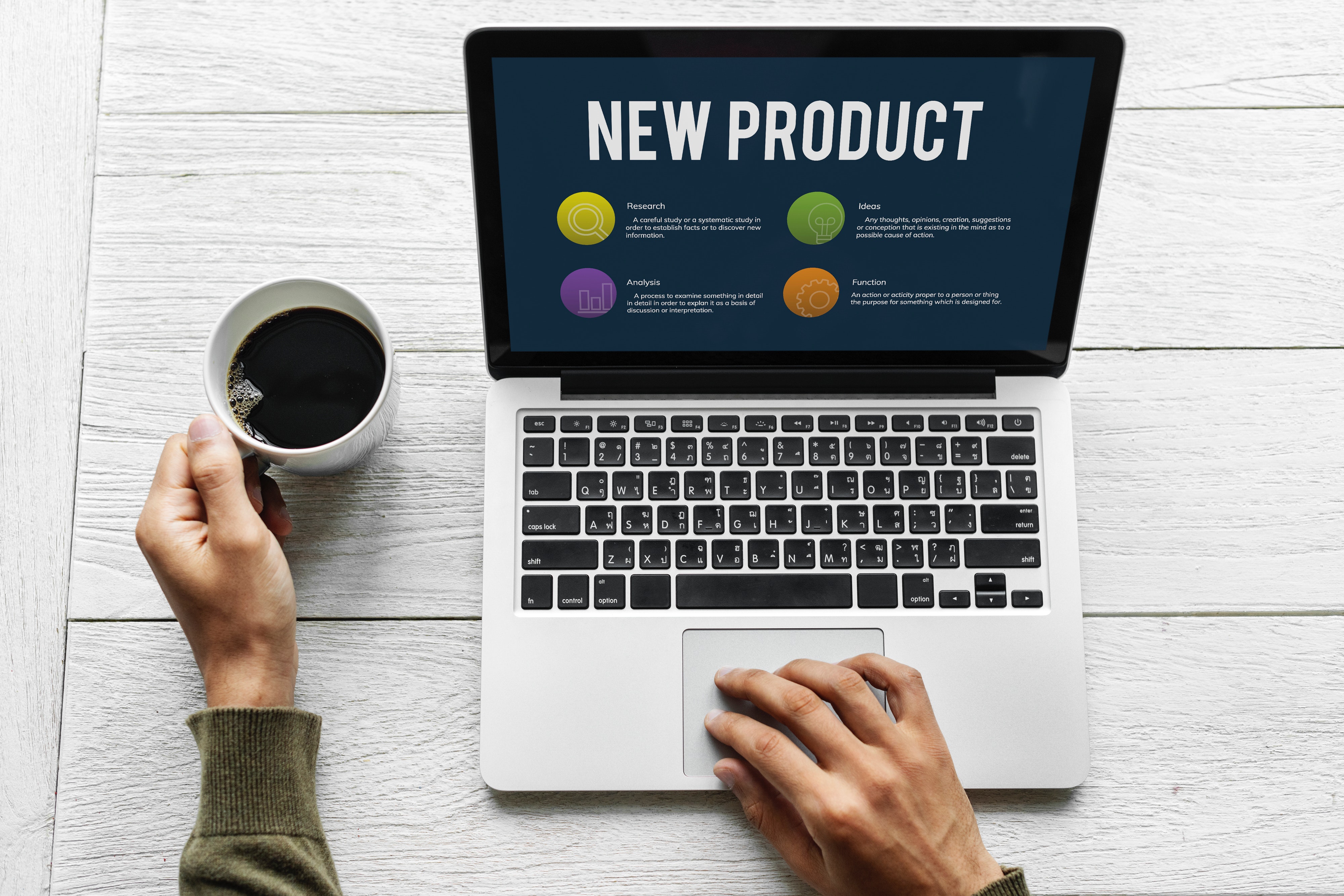 Respondent.io helps companies find their ideal clients to give their opinions and test out their products before going to the market.
As a respondent you have the opportunity to earn some money doing surveys, participating in focus groups and other studies.
You can choose up to 5 categories that personally interest you, respondent.io will then tailor campaigns around you.
This is a great way to earn extra money from household brands.
Make Money From Investing
Investing can be a great way to make money on the side, particularly dividend stocks that return you a yearly percentage.
You can pretty much invest in anything in this day and age from stocks to commodities like platinum and gold.
Make sure you do your background research and only invest what you could afford to lose.
You can invest in start-up companies on sites such as:
Companies that help you invest in stocks and shares:
You can invest in cryptocurrencies with companies like:
The lists go on.
So there are no shortages of options when it comes to investing, again just make sure you do your research.
No Risk Matched Betting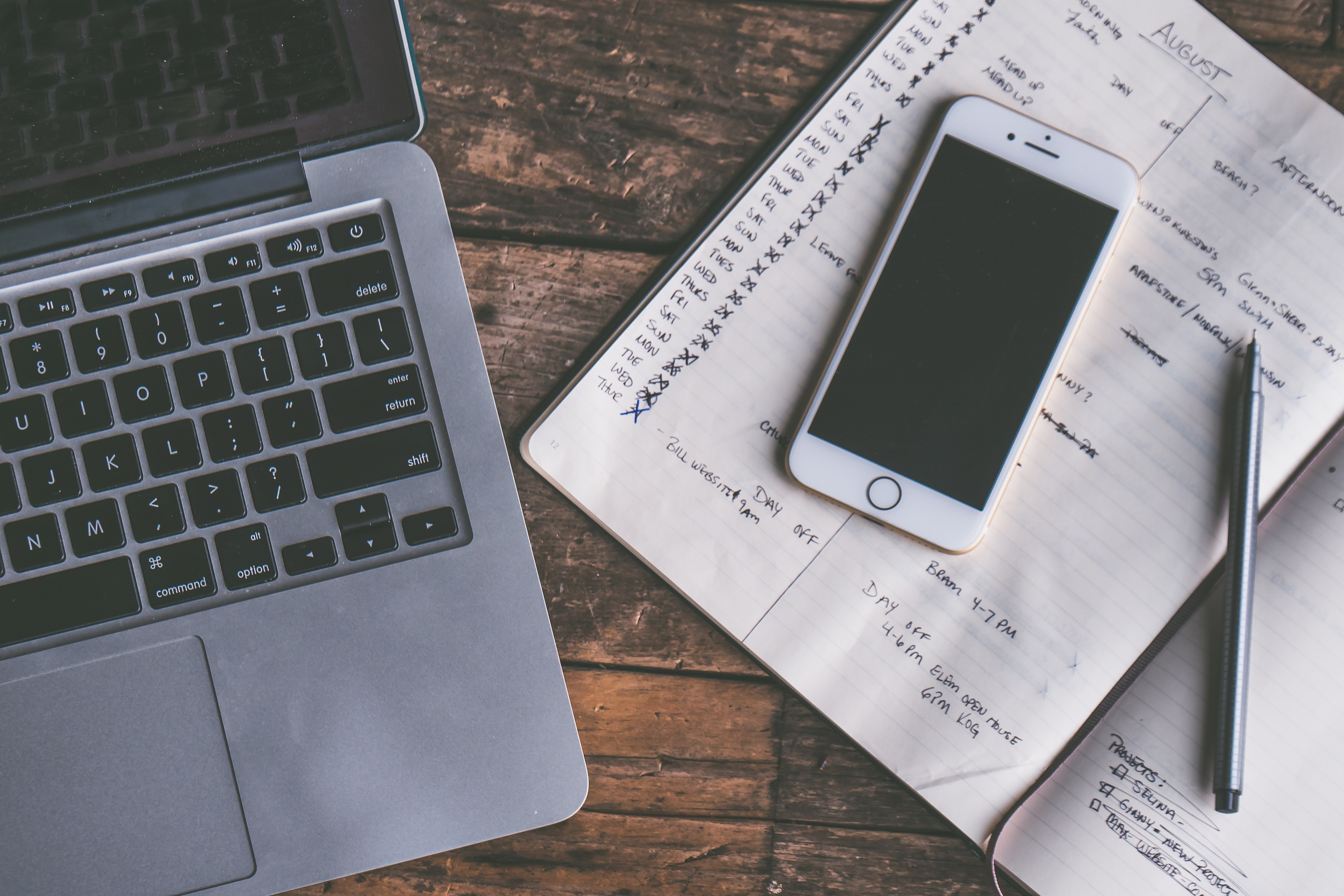 No Risk Match Betting is a 'legal loophole' in which you bet against yourself using the free bets you acquire from sign up offers to extract profit.
Personally, I use profit accumulator because it houses everything you need to make money with matched betting.
There are 75 different signup offers and that's just for sportsbooks, not there other sections on casino's, etc.
Profit accumulator has training videos for about 90% of there sportsbook sign up offers.
Not too mention the biggest matched betting forum!
How much can you make from matched betting?
I made £400 over the course of 2 months.
Forex
Forex is essentially a giant global market place in which currencies are traded with one another.
To extract make money from Forex, you need to be able to cross-examine values and predict trends using knowledge.
You may be thinking, Dan, I don't have any knowledge or experience?
That's fine, just like everything someone has found a way to make money by leveraging their experience.
I have joined multiple Forex groups over the past year, only coming at a price of around £50  a month on average.
You're sent signals on when to buy and when to sell across the course of the week (the market is closed on the weekend).
What I would note is this should only really be considered for people who are:
By there phones regularly
Always have internet access
This is because to obtain profit you need to be quick in taking action and what's more, you need to receive as many signals as possible.
I found myself loosing out because I wasn't near my phone around the time of a signal or I was simply at work, cutting down the potential profits.
So bear this in mind but when done correctly, you can make an extra income trading.
Brokerage accounts you can sign up to include:
Make Money Blogging
Creating a blog can be highly profitable if you combine solid content and strong marketing.
Think of making a blog like creating your own little section on the internet.
You talk about topics you are passionate about, connect with like-minded individuals and make a name for yourself.
Now making money blogging is no easy feat, it requires consistency, discipline and an eagerness to learn.
But if these are all qualities you think you can bring, by all means, you should start.
Blogging also opens doors to multiple income streams when you build a name for yourself, here are a few examples:
Sponsored posts

Affiliations with other companies

Sell your own products and services
You can get started for the price of a coffee a month and I've created a step by step guide on how to create a blog to help you get going.
This is arguably one of the best passive income streams!
Related: Review of Bluehost
Monetization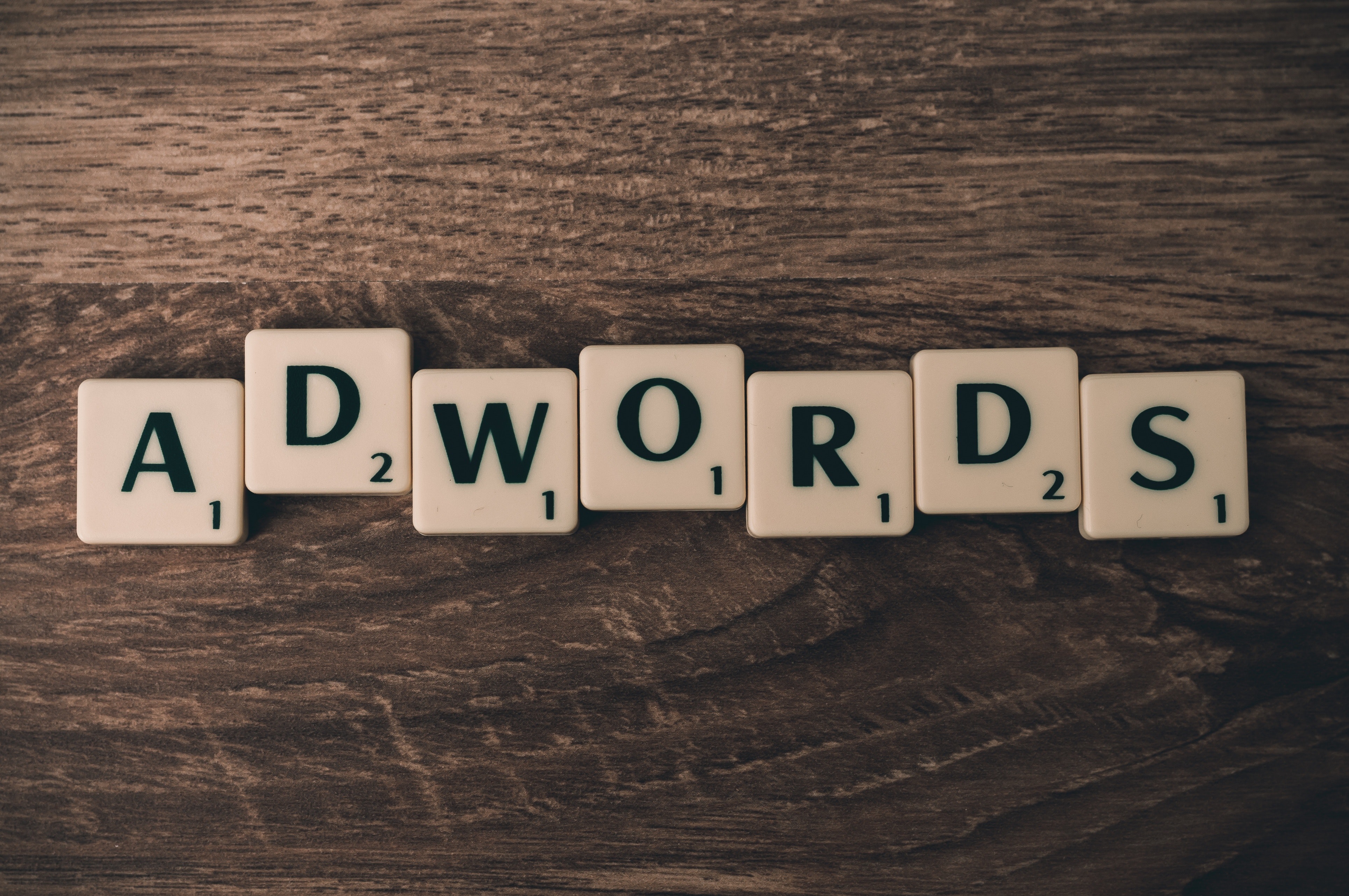 Monetizement is just a posh way of saying advertisements.
Ads are a great way to make money with a website and don't take much time to set up.
Once you have them set up via Adsense, have a think about the placement and the overall number of ads you want.
Let's be honest, they can be annoying and borderline invasive on your content.
A small collection of ads scattered around your blog should be enough to bring you in some extra cash (dependant on your view count).
Don't think that spamming ads, especially with low traffic, is going to bring you loads of money.
ALWAYS prioritize your viewers over profits.
Something else to consider too is if someone clicks, that's one view taken away from your website and content.
So it's important you have a good balance.
Related: How to add Adsense to your site
Sponsored Posts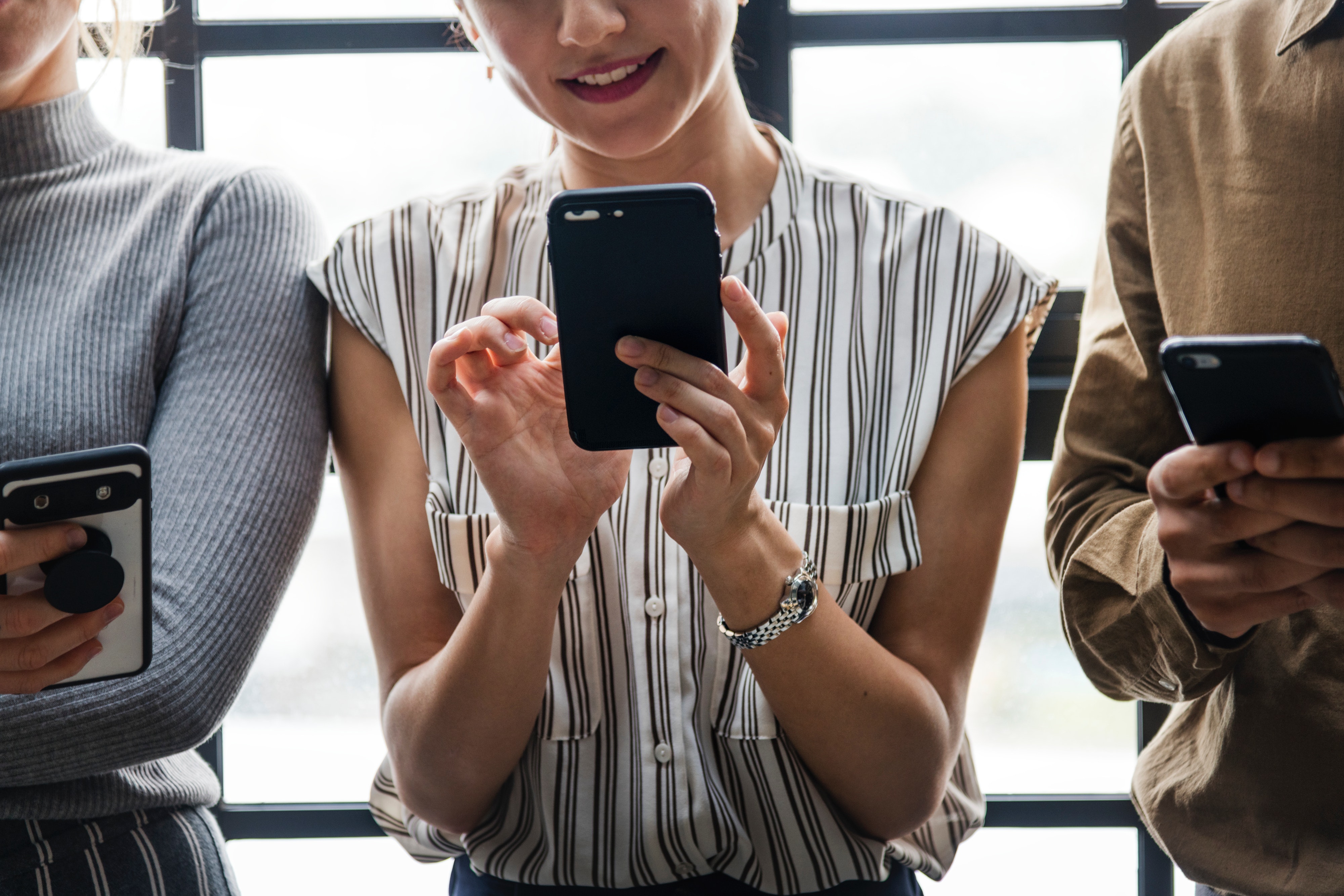 This stems from the point I made earlier about building a community, whether that be through a blog, social media account etc.
Once you've built up a brand, your opinion on particular topics becomes more valuable by others.
It would then make sense for other people to feature you, for example on their blog.
This is in essence, what a sponsored post is.
Being paid to write a piece of content or promote a product, typically for money.
This further extends your reach in the community so it's a two-in-one win for you.
Just be sure that if you're promoting a product, that you fully stand behind it.
Promoting poor products or not giving it your all on a piece of content can damage your reputation.
Freelancing
Freelancing put simply, is an individual contacted by a buyer to undergo a task or project for them using their particular skill.
Freelance platforms that I use and recommend are Fiverr, Upwork and 99designs.
So for example, you may be good at logo design so you can create a 'gig' also known as an advertisement for logo design.
All you need to do is wait until someone likes the look of your gig and chooses to purchase it.
You can begin to promote your gig to speed up the process later down the line when you've accumulated some money from freelancing.
Oh and don't worry if you don't exercise your skill to the highest level, platforms like Fiverr accommodates all skill levels.
This is a flexible and efficient way of making money.
Related: How to become a freelancer
Drive For Uber Or Lyft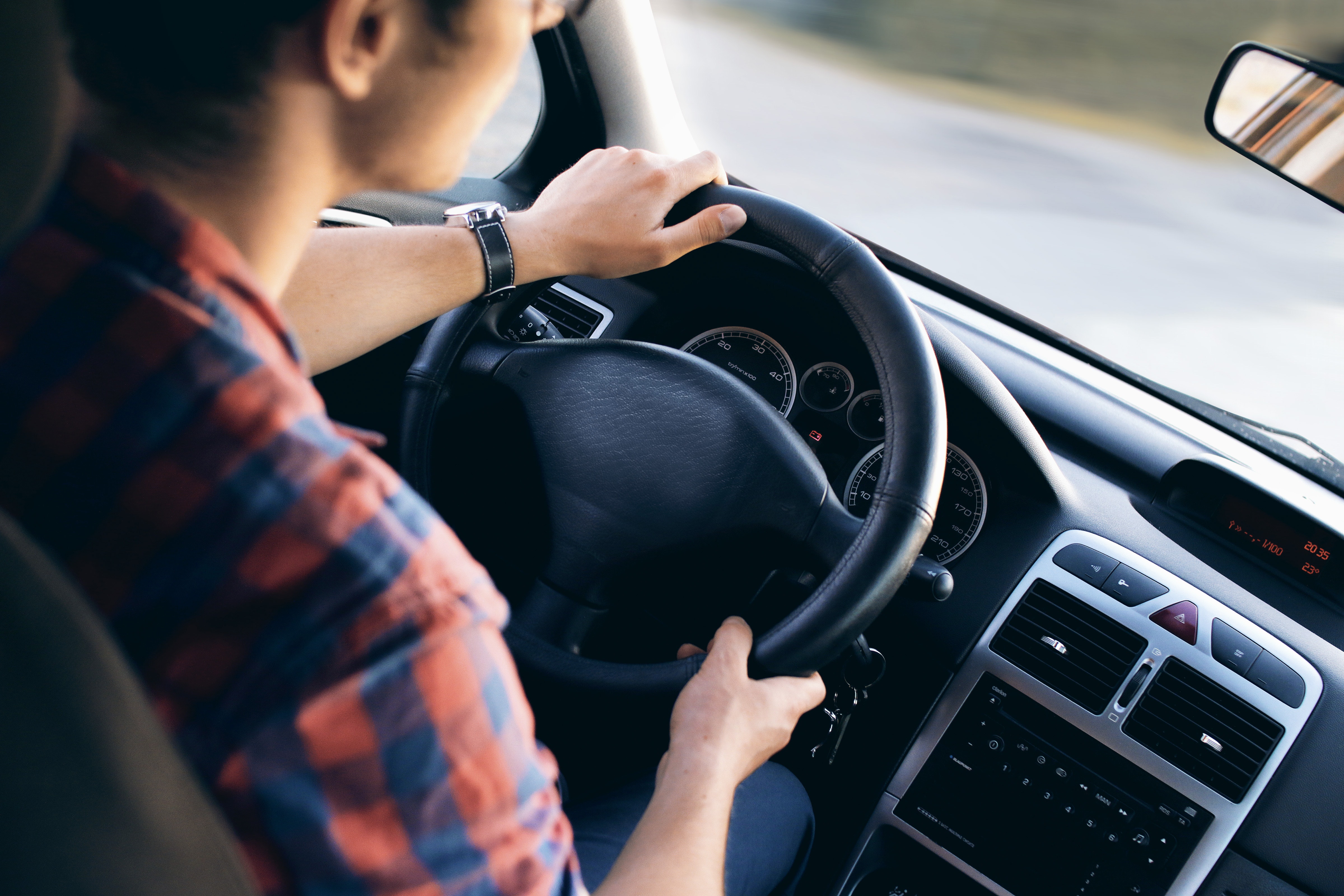 If you haven't heard of Uber or Lyft yet, you must be living under a rock.
Both companies act as the 'middle man' between taxi drivers and people wanting a lift.
Drivers are then paid through the app once the journey is completed.
All you need is a car and some spare time, nothing too complicated.
This will probably best suit someone who is down to earth, chatty and has a good knowledge of the surrounding roads.
Taxies will always be in high and frequent demand, so in terms of money, your opportunity to earn a decent income is high.
Get Paid To Answer Questions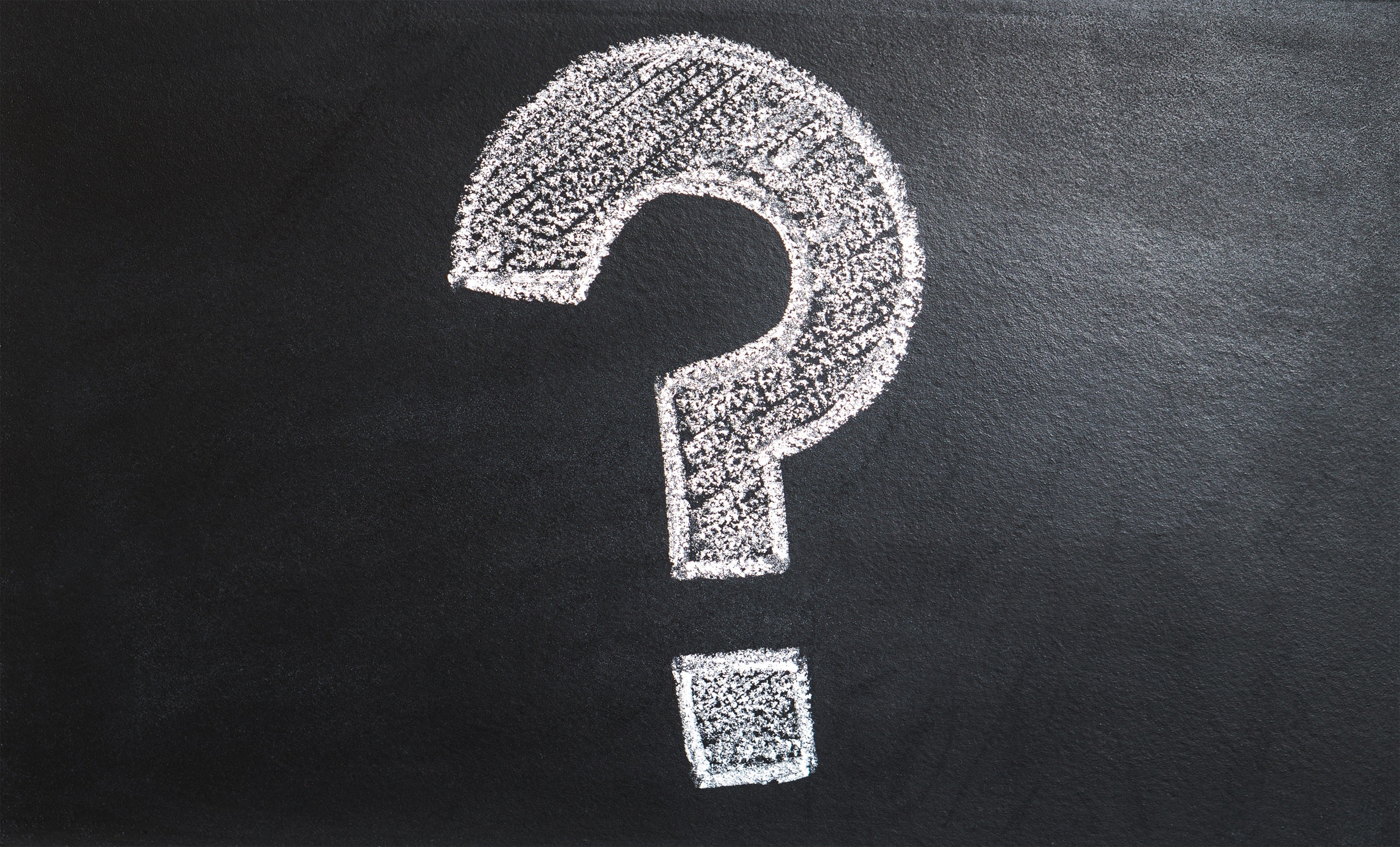 If you possess valued knowledge, which can be on a whole host of subjects, you could be earning an income for simply answering questions.
There isn't too much to be said on this because it's that simple.
If people need an answer from a professional, they will pay for your knowledge.
Make Money From Coding
At the time of writing this article, social media has been bombarded with the hashtag ' learn to code'.
Its origins and purpose are debated, however, what is clear is that it's a great way to earn some extra money.
Why?
Any job that is congruent with the rapid development of technology will be around for the foreseeable future.
The internet is not going away, in fact, it's likely in 100 years there are going to be very little psychical businesses.
The smart thing to do therefore is to accept the future.
So understanding the language and being able to create it is valuable and the demand is only going to rise.
There are a wide variety of courses on coding, here are a few examples to help you get started:
Make Money With Affiliate Marketing
For those of you who are unfamiliar with the term, affiliate marketing is selling a product or service on behalf of a company.
You then receive a percentage of the products or services overall price.
This is a great way to make money if you are good at driving traffic.
Websites that have affiliate deals include:
Make Money From SEO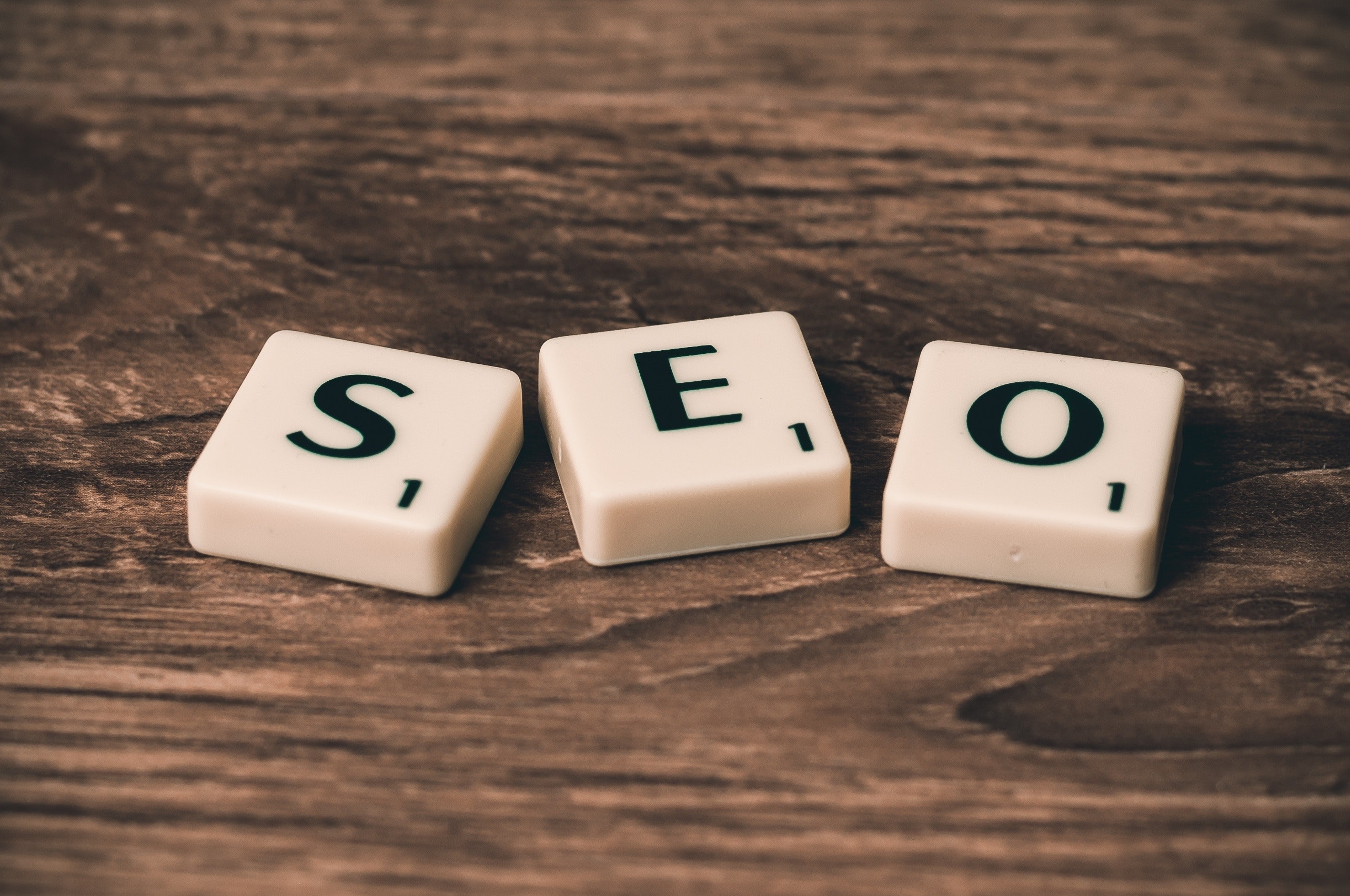 SEO stands for search engine optimization, the process of taking a website and ranking it on search engines.
This is achieved by following a set of unwritten rules that can be understood by applying a little common sense.
The goal is to rank pages or even your whole site, high up on the search engine (preferably the first page) to get organic traffic.
More traffic means more views, which correlates to yours or your buyers desired goals.
It appears technical, but as I said before applying common sense is all it takes, factors like this are taken into consideration:
Fresh and updated content
No copy and pasted content
Longer content (1000 words +)
Internal and external links to your content
Site speed
A great book on SEO was written by Will combe, a tech whiz that does this for a living, it's called 'How to rank number 1 on Google'.
If you have no prior knowledge and are interested in SEO, that's a good place to start.
Once you've acquired this knowledge, you can sell this skill on and help others rank their sites.
I'm sure many people would agree with me when I say that SEO is a high-income skill.
People will pay a lot of money to rank highly on search engines but don't want to do it themselves because they believe it's too difficult.
That's where you come in, selling your knowledge on freelance websites like Fiverr, Upwork, Guru, etc.
Related: Beginner's guide to SEO
Buy And Sell Online Businesses
What better way to fast track someone to success than to sell them a complete business.
It eliminates the most difficult phases of a business i.e growing stage and allows buyers to make money from it without as much hard work.
Buying and selling businesses are made possible with sites like:
No matter what niche, style of store and price region, they'll have something for you.
This is a versatile way to make money because not only can you buy and sell them on, but you can grow these businesses yourself.
That way you can increase your profits!
Related: Best Side Hustles Ideas
Dropshipping
Dropshipping is essentially creating a website and using that as a platform to buy and sell products.
You don't even have to create one yourself as you can see from the last way to make money I listed.
It should be noted that just like other website-related businesses, it requires:
Search engine optimization
Social media building
Advertising on various platforms
This can seem like a lot of information at first but everything that is worth it isn't easy.
You'll be rewarded with some serious profits if you can master all aspects of dropshipping.
It can also become a passive income stream over time, requiring only a small amount of maintenance to keep everything running.
If you wanted to get started, there is a mountain of channels of Youtube that produce dropshipping content exclusively.
Alternatively, there are many dropshipping courses out there if you want more refined content.
Amazon FBA
FBA stands for fulfilled by Amazon and it's just that, sourcing and/or creating products to then be sold on its platform.
It's simply dropshipping using an already established, household name.
It seems logical to sell on a site that has vast amounts of traffic looking at products each day am I right?
The real task involves getting your products onto the first page because people do not look past that.
You can do this by getting lots of reviews, doing discounts/giveaways and there is also the option of paying Amazon for placement.
Here are a few key websites I used when doing FBA:
It is down to you whether or not you would like to create a personal brand or just sell someone else's products.
Either way, it's another great passive income idea if you can do it successfully.
Its advantage over conventional dropshipping on sites like Shopify is, you're already using a well-established site to sell on!
That's a massive advantage if you ask me.
Related: Jobs you can do at home
Private Labelling
Private labelling coincides with the past few income ideas.
It's the process of applying branding to a wholesale product to make it yours.
Not only can you do this for your brand (if you have one), but no doubt other companies will want to personalize products.
It doesn't necessarily have to be on products either, logo design, slogan creation, and business cards are all involved too.
For instance, I had my logo designed on Fiverr, but eventually, I'll want business cards created.
When you go that one step further to you make customers and your community confident in your brand, it gives off a professional aura.
So learning how to private label can come in handy for yourself if your building a brand and other companies looking to do the same.
Make Money With A Podcast
Podcasting is starting to make an impression in the multimedia world in today's day and age.
Popular podcasts such as the Joe Rogan experience retain millions of people live on air for the best part of 3 hours.
How do you do that?
Pick a niche that you have a real interest in and create captivating content.
Of course, you need to be consistent and give this process time.
But I can guarantee once your podcast starts to catch on you'll be glad you started.
When you've built up a following,  the doors open to all different types of companies wanting to advertise with you.
Funnel Building
Funnel building refers to the journey in which every customer makes to the final destination, the sale.
This is a fairly new discovery in the marketing world, its power has only been harnessed within the past years.
No one realized how effective it would be in converting leads into paying customers.
What this means for you is that this is a highly sort after skill and a high paying one at that.
High converting sales funnels can be created from anywhere between £100 to a £1000s
You can gain access to funnel training from the very man, in my opinion anyway, that made sales funnels popular.
His name is Russel Brunson, CEO of Clickfunnels a drag, drop and customizable funnel building service.
The site also accommodates many over aspects of the digital marketing space but that's not relevant to this.
I recommend checking it out since they have tons of free training and content.
Invention
You know when you have the eureka moment and you think you've conjured up a solution to a massive problem?
Well, sometimes we forget that you can bring these ideas to life, and sell them for SERIOUS money in some cases.
All you need is a problem the everyday human being faces and a solution to that problem.
We can't all end up on Shark Tank or Dragons Den, securing a dream investment from a top businessman or woman.
Luckily enough you can have prototypes made at the click of a button, using sites such as:
Related: Turning your innovation into a product
Buying And Refurbishing Jewellery
We all like shiny things and people pay a lot of money for shiny things.
Especially if you, the seller, makes them shiner.
But in all seriousness, I don't need to tell you that you can make good money selling jewellery.
With the right knowledge, you can buy and sell for a comfortable profit.
If this is something that interests you but you don't have much knowledge I strongly suggest you do your research.
Current precious metals prices, models and brand values all play a factor in the overall value of a piece of jewellery.
So it's important that you're up to date!
Making money from jewellery is possible, but to make a profit you need to specialize in a specific area in jewellery.
I say this because I'm an avid mechanical watch enthusiast, however, I couldn't tell you specs and prices for every Panerai model.
So focus on a specific area within jewellery, for instance, Cartier bangles for women.
From this point, you can begin to expand your scope when you develop a thorough understanding of the market.
Related: Know these important facts about jewellery
Make Money From User Testing
User testing is essentially speaking your mind when navigating and assessing a website using a microphone.
You'll be provided with multiple tests you can take a day from buyers wanting their prototypes or websites reviewed.
Don't worry about not having any experience in reviewing websites because that's exactly what companies want.
Someone who represents the general population.
Expect to earn $10 per test, which takes about 10 to 20 minutes to complete.
You will not be eligible for all the tests as they all have requirements you must meet, however you can still use it to make some extra cash.
Cashback Software
'A penny saved is a penny earned'
If that saying means anything, then cashback services perfectly represent this idea.
Think about how much money we spend each year at different shops.
Although singularly, cashback rewards may seem trivial, when you add it all up over the months and years, it works out a lot.
Some of my favourite cashback software and apps are:
Music Creator
If you possess lyrical talent or have a great set of vocal cords, then this could be a great way to make some extra money.
Make an initial investment of your time to go into writing, practising etc.
Some helpful apps you can use are:
Build a name through social media accounts and potentially a Youtube channel.
A key element is to know who your target audience is, people tend to love a genre or hate it.
You can then start to rent a studio for a few hours a week to produce some 'official' music.
If you can put your music in front of people that love your style, then there is no reason you shouldn't be able to make money.
Print On Demand
Print on demand falls under the umbrella of e-commerce in that you have a design made and printed onto apparel, accessories, etc.
You then sell it to people who love the design.
Sites that facilitate print on demand:
What's great about this is you don't have the item designed until someone purchases, hence the 'on-demand' part.
Print-on-demand tends to consist of one image and or a slogan/quote, so it's technically not designing a brand but that doesn't matter.
The key is to make a quote or slogan that stands out, something catchy or unique that people resonate with.
For example, Gary Holt a famous musician made a lot of money from a plain black t-shirt that simply says 'kill the Kardashians'.
Now I'm not saying promote hate (even though this particular example is quite funny), but he managed to generate a lot of sales.
Why?
Because it sparks emotions and feelings from a group of people.
Perhaps you own a particular breed of dog and you want to create a t-shirt with an image of your breed or dog.
This would sell well because you can put it in front of an audience that has the same breed of dog as you.
You just have to nail the marketing!
Make Money Renting Equipment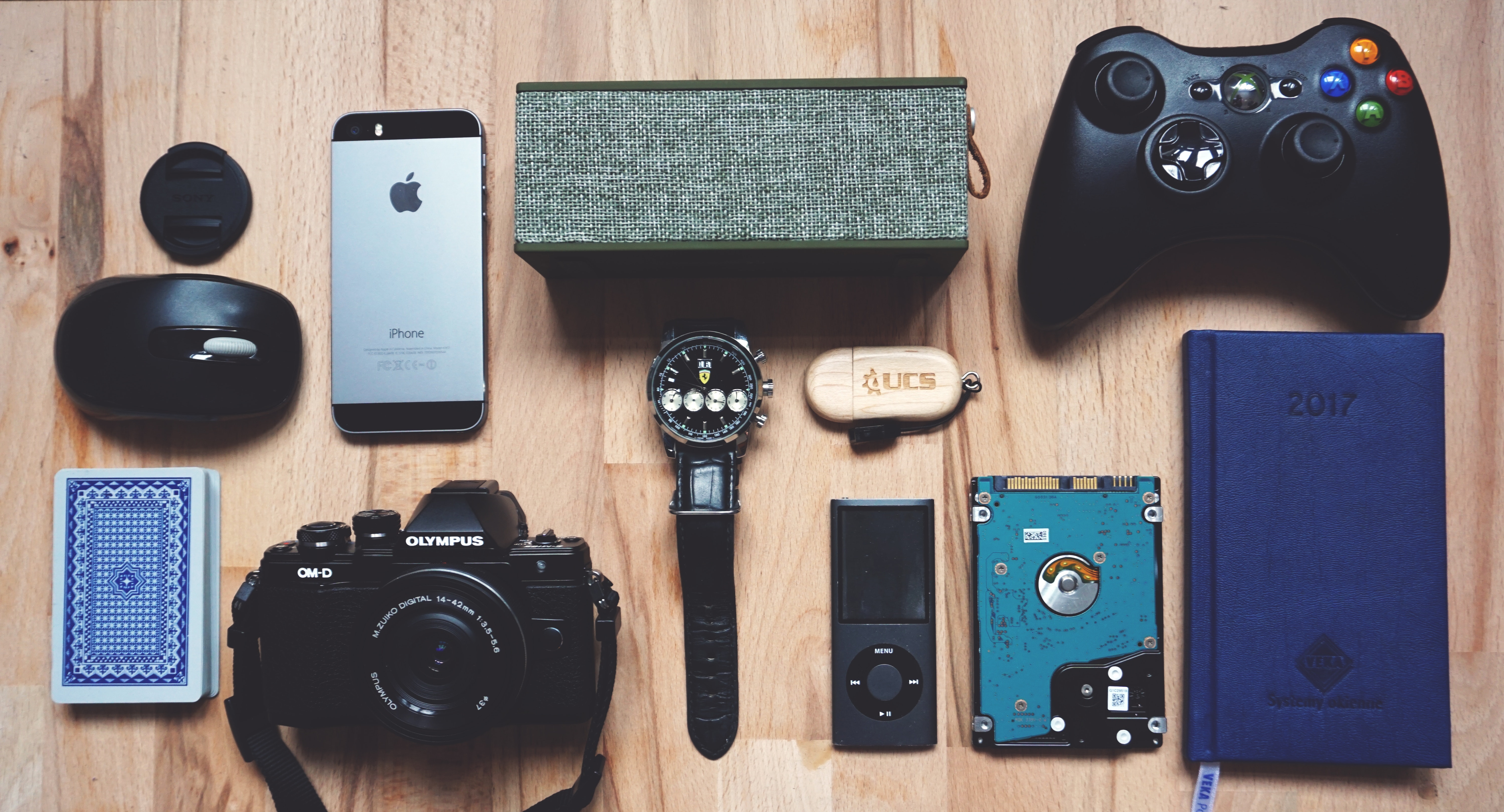 We all have equipment that we don't use all the time, but did you know you can rent your stuff out?
Whether it be a camera, backpack or even kids skis, you can rent it.
The sites I use are:
Both have a wide array of items you can rent out and you can set whatever price you'd like!
Just don't make it too pricey otherwise no one will want to rent it.
Related: Rent your stuff for extra money
Mobile Haircutter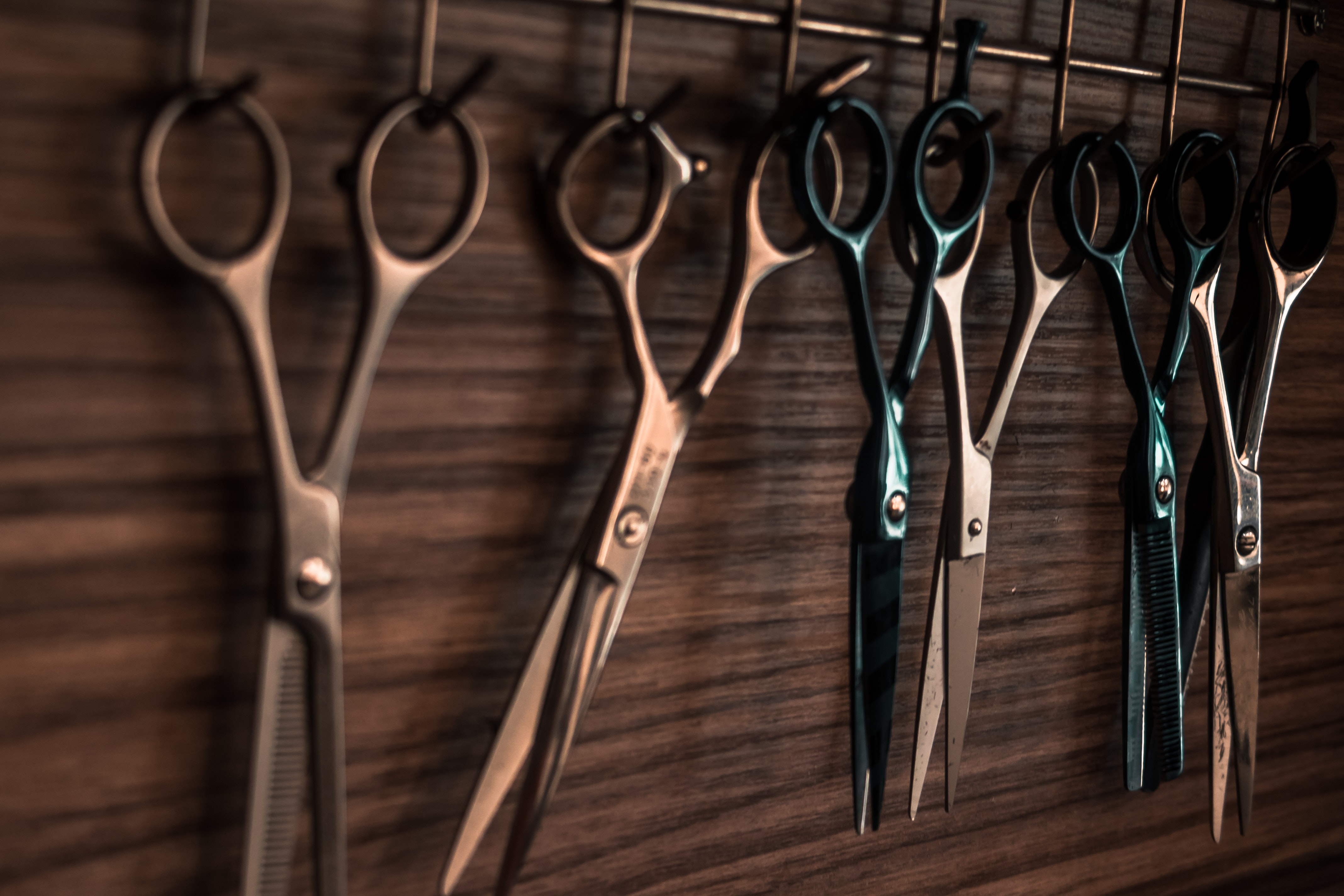 It can be hard to start an income stream in a town or city where there are already established, Barbers.
Why?
Because people can be picky.
So the question is how do you steal customers and develop a following?
You come to them, make life easier for the customer and your wallet will thank you.
Why would you go out to the other side of town to go get your haircut, when you can come along and do it in the comfort of there own home.
I have also seen examples of individuals who have bought vans, stripped them out and essentially turned it into a mobile salon.
If this interests you, just be creative and think what other things you can incorporate to bring in the customers.
Make Money With Airbnb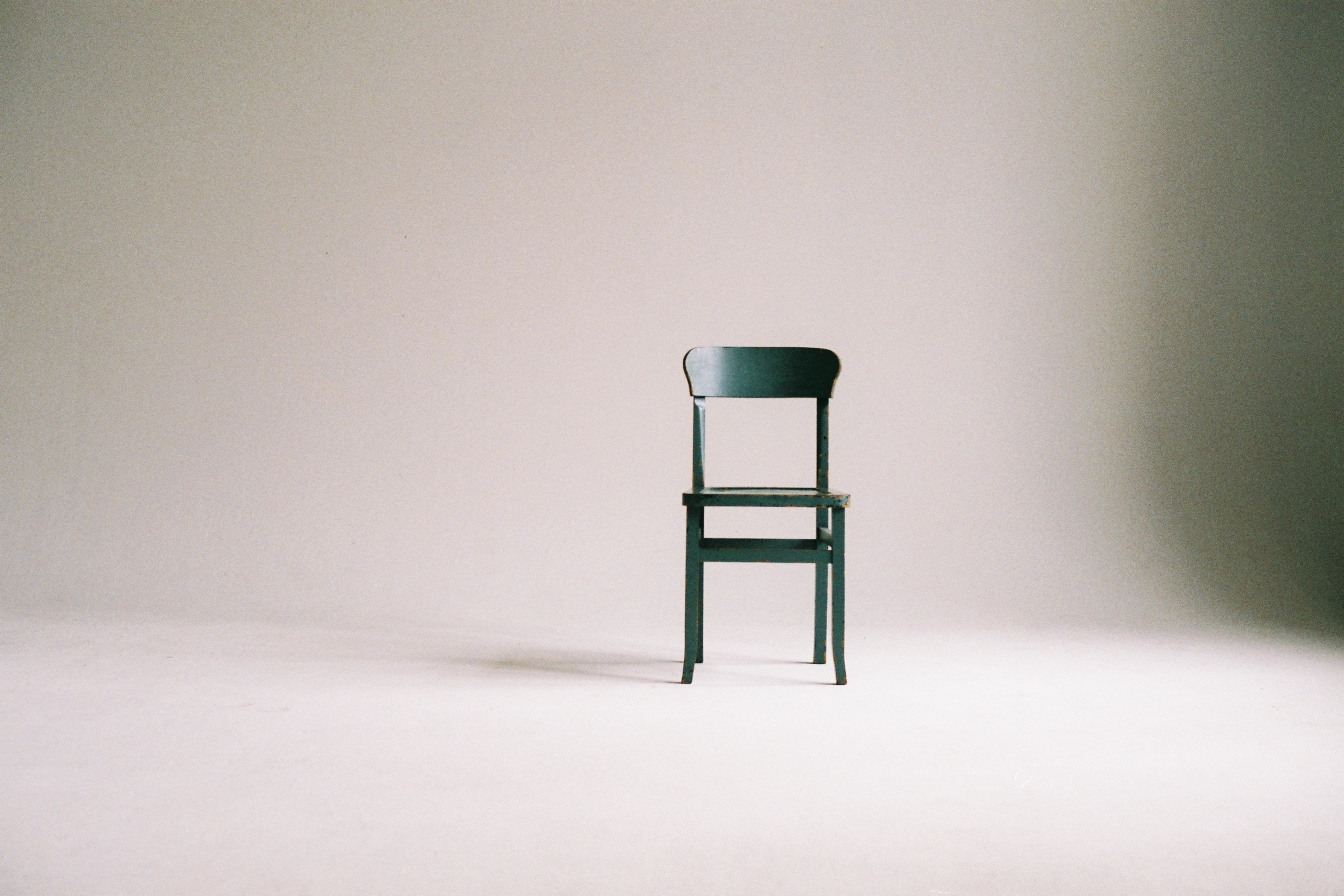 If you're fortunate to have a 'spare' house or spare rooms, consider renting them out with Airbnb.
Airbnb makes it easy for you to have a portion of your house up for rent in no time.
The company are also actively working to ensure COVID regulations are upheld and renters are safe.
Having said that, this way of making money may be something you want to leave until the pandemic fizzles out.
Make Money As Personal Chef
Do you love cooking, especially for other people?
Then look no further.
Being a personal chef gives you more flexibility and I would argue its slightly more laid back in comparison to working for a restaurant.
You'll have more freedom over what to cook despite the fact you may have certain requests.
Being a personal chef typically gives you a good hourly rate and will free up time during the day for you to work on something else.
You could start off by cooking for friends, developing your skills and spreading your name.
You'll be surprised how word of mouth is still such a powerful marketing tool.
Get Paid To Be Apart Of A Yacht's Staff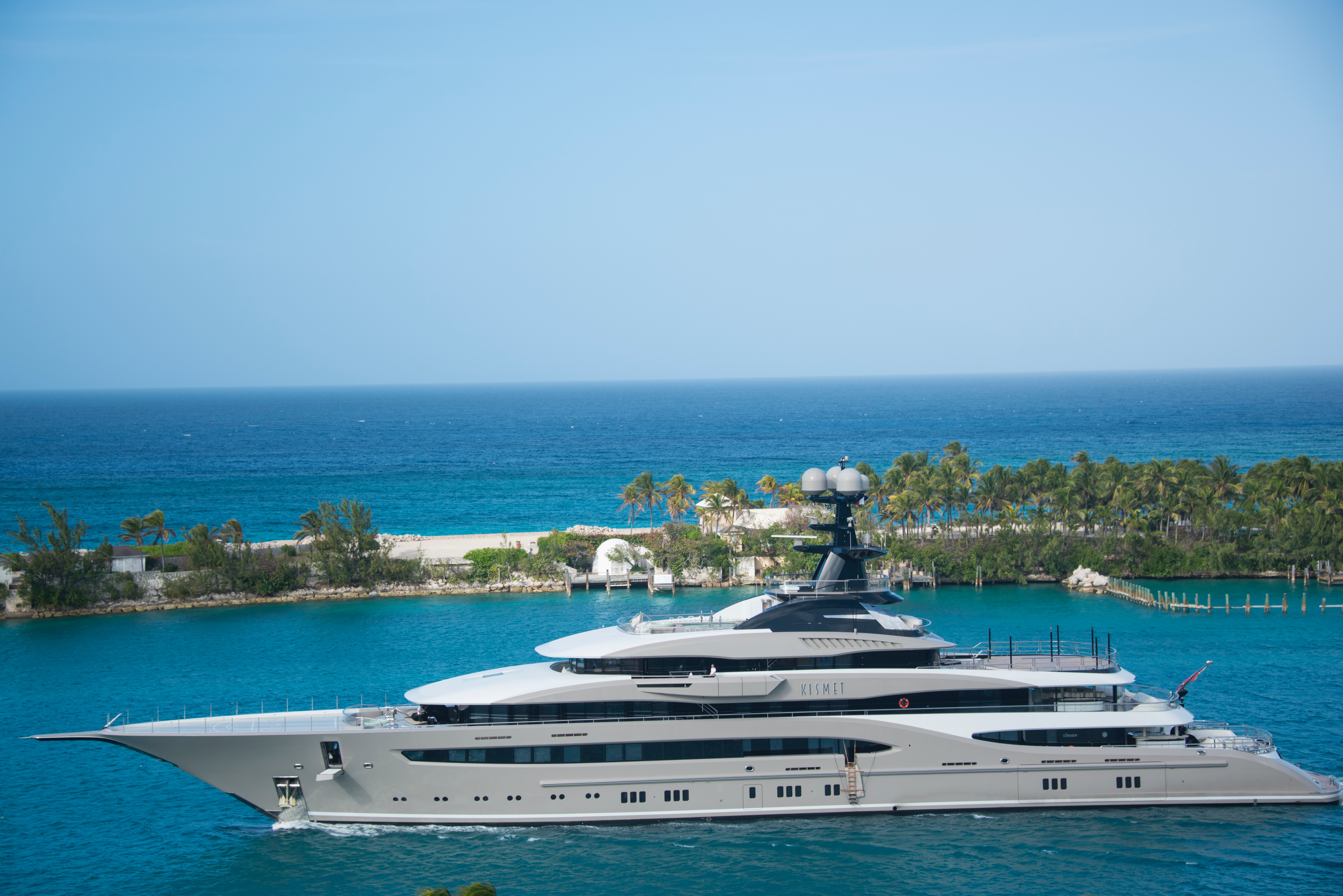 You know those massive yachts you sometimes pass on holiday or if you lucky enough to live by the water, pass now and then?
Yeah well, they need a crew of trained individuals to operate and maintain them.
You travel the world, on a beautiful boat, what's not to like?
Oh and typically you get the rest of the year off if you would like and all for a nice wage.
Sound too good to be true?
Well, it's not, however, there are some things you should know before you climb on board the next superyacht you see and ask for a job.
You need qualifications, boat maintenance requires skill that we don't naturally, including:
Well-rounded knowledge of safety procedures
What controls what
Serving etiquette
Basic first aid training
You can acquire qualifications and find yachts taking on stuff on sites such as:
I once considered doing this part-time therefore I had to include it on my list of ways to make money.
Rent Out Your Driveway
If you've got a house or flat, you most likely have a driveway.
Did you know you can rent your driveway out?
You do now.
Not to mention for a good price, so if you don't use your space or you're happy to park it somewhere else to make extra cash.
The leading companies are:
Related: Earn Cash From Your Driveway
Sell Your Photos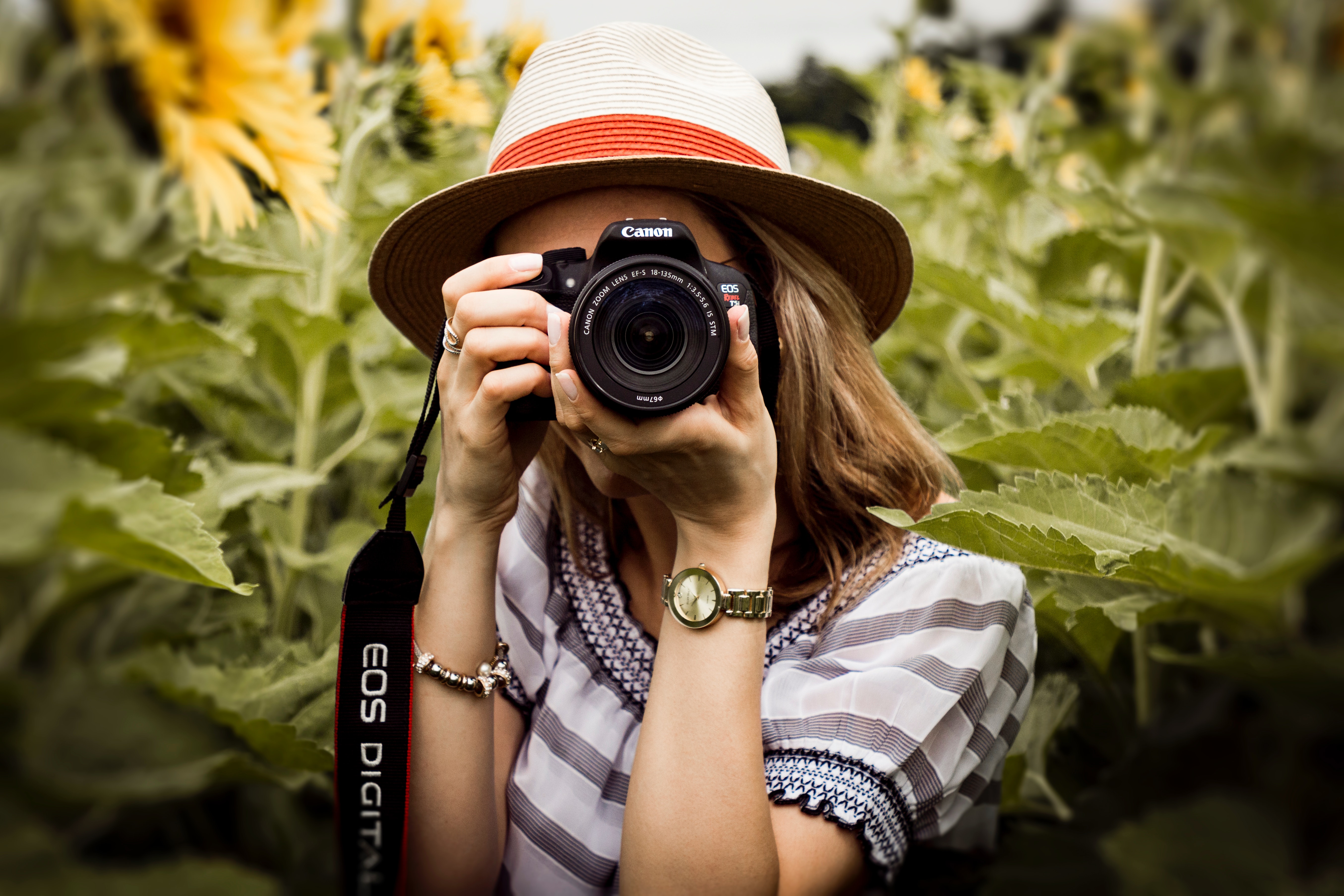 Do you have an interest in photography?
Well if so you can be paid, typically per download of your photos on websites like:
Don't worry if you don't have any hi-tech expensive cameras, it's all about creativity and the earnings are potentially endless.
It's a really good way to make money from a passion.
Make Money With Photoshop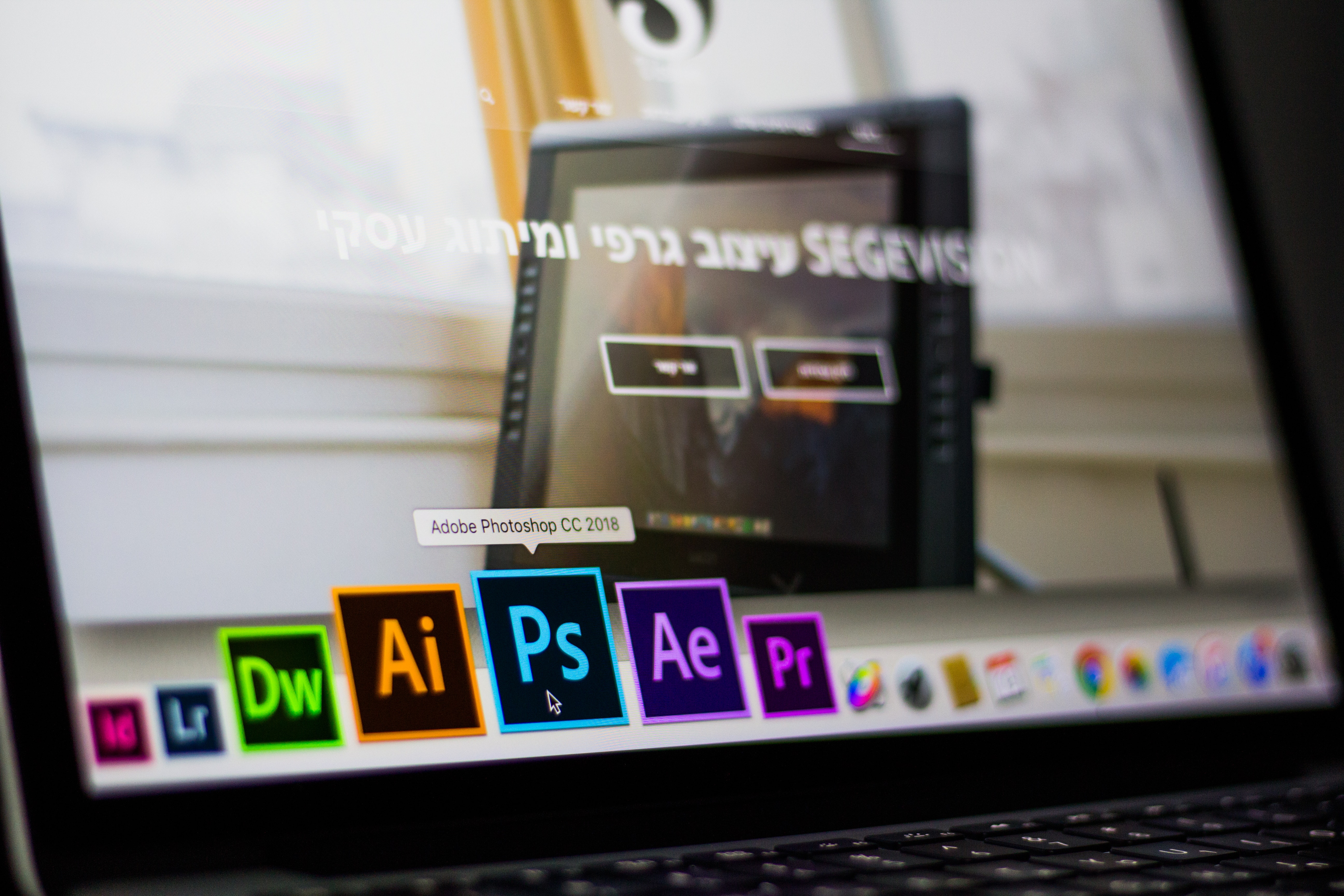 People look at photoshop, including myself, and don't even know where to start.
So we recruit people like you who have an interest in design to tweak or create things for us.
Being able to use photoshop and all its features is a VERY sort-after skill.
If you don't know how to use photoshop but would like to learn how to use it, there are a range of tutorials on Youtube.
Courses in photoshop are available if you want to 'fast track' this way of making money.
Once you have a good foundation, sell your services on freelance platforms like Fiverr, Upwork and 99designs.
Here are a few ideas you can steal to make money from photoshop
Logo creation
Greetings cards
Photo restoration
Make your course
Photo editing
As you can see, there are a lot of ways to make money using photoshop,
Make Money With Facebook
"Content is King but engagement is Queen, and the lady rules the house!"
Marketing is perhaps the single most important skill you need to master to be successful in doing anything online.
If you have a terrible product but market it extremely well, you'll get sales.
Yet you can have the best product, but with bad marketing skills, you're not selling anything.
The Facebook advertisement fills a small space in the world of advertising platforms, but it's a great place to start.
Why?
Because you have to give it to Facebook (at least when it comes to advertising on the platform) they have put a boatload of money into it.
Marketers LOVE Facebook and when you master all the functions you can be raking in serious cash.
People will pay good money for advertisements because like I said before, it's vital.
It's all about feedback from an initial ad, tweaking everything accordingly and maximizing desirable actions.
If this is something you want to do but not know much about advertising, look into some courses available.
I've personally take Fiverr's course on Facebook ads targeting and would recommend it.
Otherwise, I would advise looking through Udemy as they have pages of courses in this area.
Teach English For Money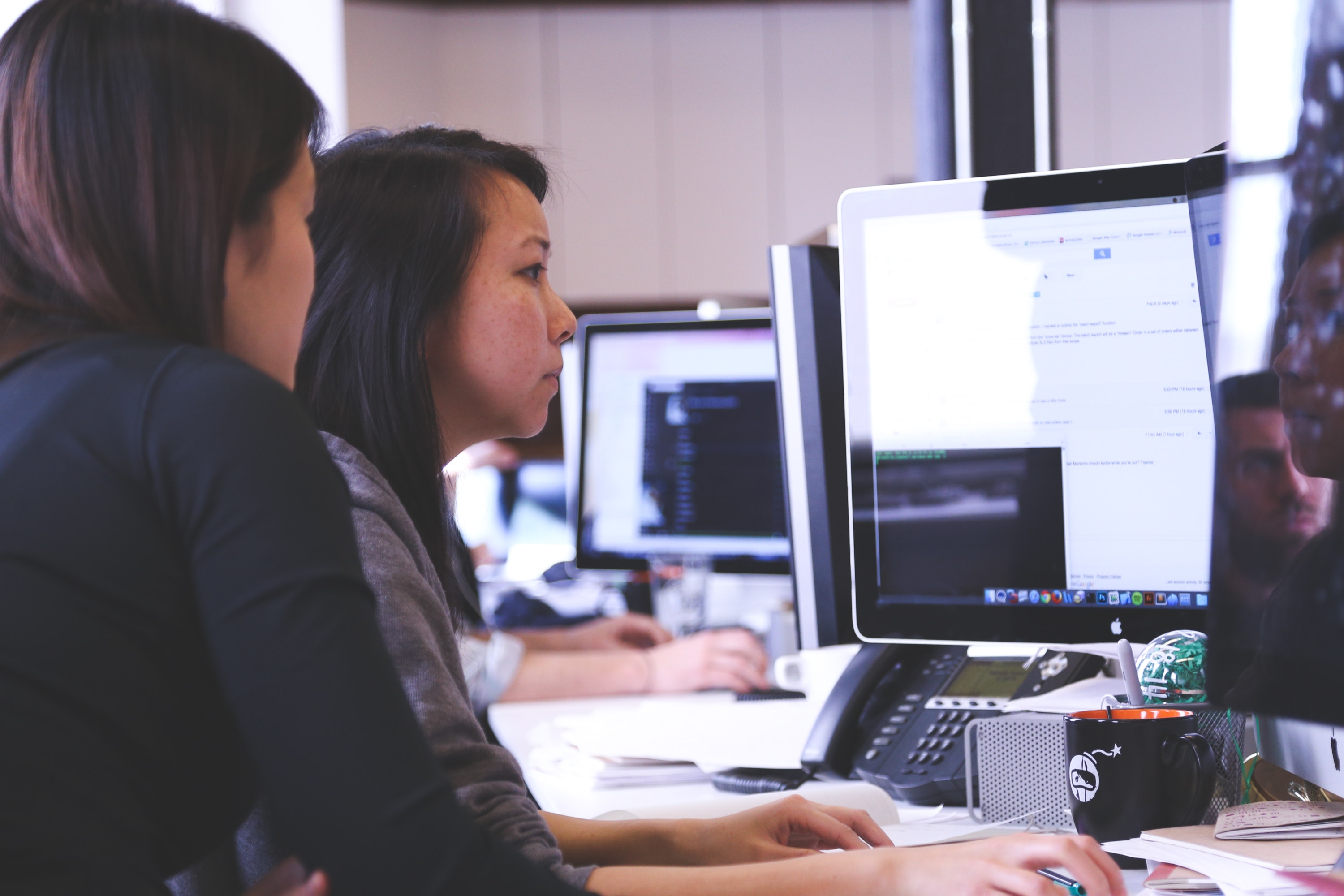 This one applies to everyone because the fact that you've got this far suggests you read English, even mine.
Once more, these sites do not need a degree to be able to teach English!
You can choose your hours and all tutoring jobs have a nice hourly rate, these sites are no exception.
So if you are interested, sign up, fill out the details and get tutoring through:
Start A Business
Got an idea for a business?
Then why not launch it?
Your first response to that will probably be Dan, I don't have the funding!
Well, guess what there are a whole host of websites that provide you with funding.
Before we talk about that though, you need to test you bussiness idea against a few factors.
Does it identify a problem?
Does it solve that problem?
Is the demand there?
When you satisfy these qualities, you've created a foundation to build from.
Now onto the biggest problem that everyone faces, money.
If people like what you and your proposed company are about, then there is a chance they might invest.
Whether that's the average joe, the keen investor, the established businessman it doesn't matter.
Platforms help connect investors to startups, examples being:
This is probably one of the most obvious ways to make money but equally the most rewarding if you work hard and smart.
Sell Rare Sneakers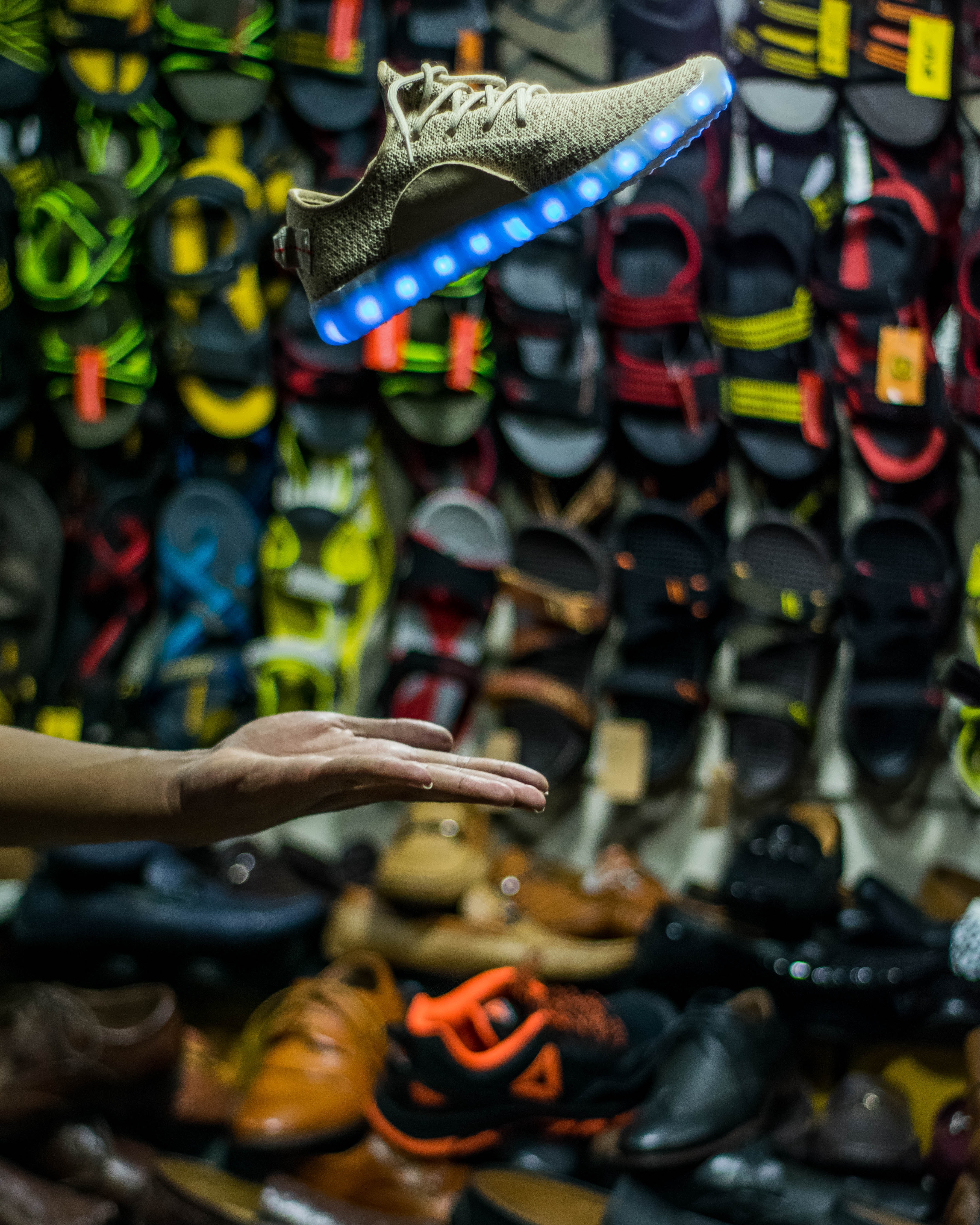 Gary Vaynerchuck, a famous entrepreneur, was once posed this question:
-'If you had to start all other again, what would you do'.
His answer was exactly this, 'sell sneakers'.
What's so great about sneakers you might ask?
Not just any sneakers, rare sneakers!
If you're into fashion then you would know throughout the past few years, companies have collabed to make exclusive shoes.
Out there is a cult following that will pay astronomical amounts of money for hard to find shoes.
You would be shocked.
But to be profitable, you need to do your homework.
It may not sound like much, however rare shoes might as well have its category (in fact I think it does).
I'll give you a few examples of shoes and you can confirm in your head if you've ever heard of these before:
Eminem Air Jordan 4 Retro- $37,500
Nike Air Mag "Back to the Future"-$30,000
Nike Dunk SB High FLOM-$10,000
 Lebron 10 Premium "What the MVP"- $2,500
I love trainers and know a lot of brands and styles, but when they all have additional sub-names, etc. it's easy to get confused.
So do your research basically!
Sites such as Presentedbyklekt and Stockx sell rare and/or deadstock for you have a browse.
Advertise With Your Car For Money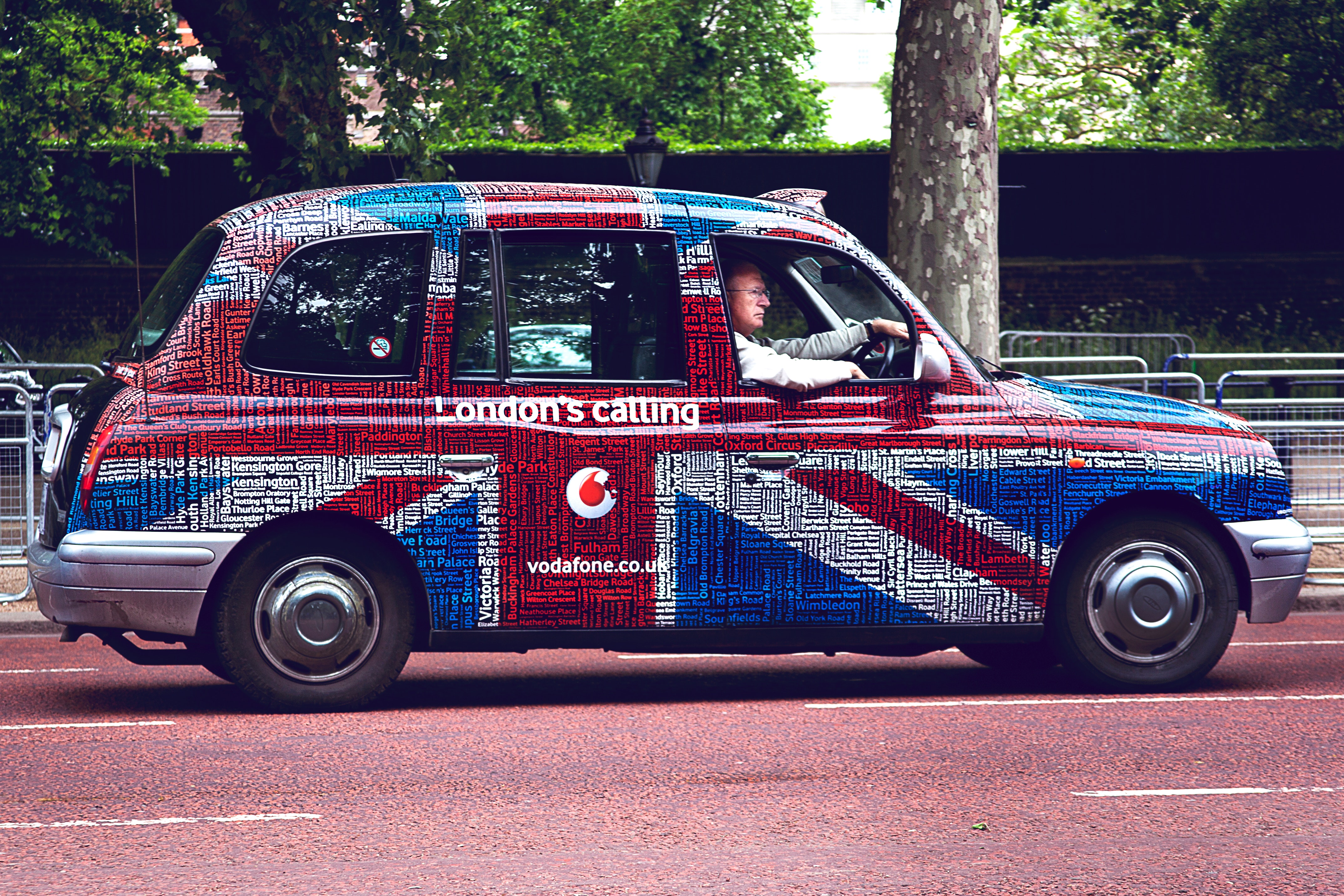 I thought this extra cash idea was a cool one, to say the least.
It has to do with advertising for companies using your car.
You'll be paid a set sum a month for displaying a companies advertisement on your car.
All you need to do is state your car and establish your daily commute routes.
If you're accepted, you have a whole host of advertisers who would like to make there brand known using your car.
They have some cool designs for cars so if you wouldn't mind having an ad on your car, you can start earning some passive income.
Become An Illustrator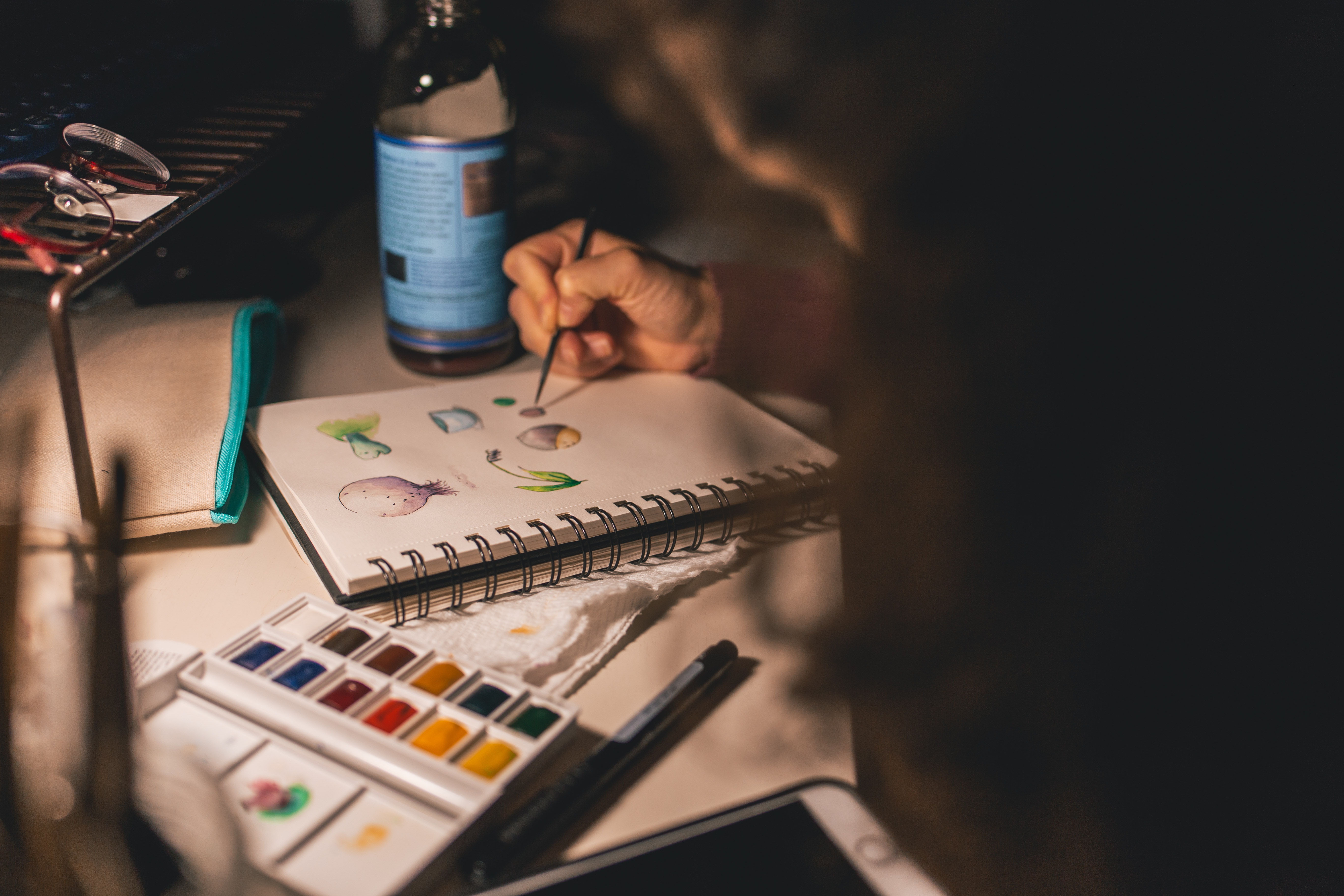 Being an illustrator is a hot job: everybody wants to be an illustrator these days. Creativity has no bounds and I can certainly see why it is attractive to lots of people.
Drawing and painting all day every day. And when you got the skills to create a beautiful drawing, why not make this your full-time job, right?
You can offer your illustrative skills on sites like 99designs, Upwork, and Fiverr.
Perhaps you have artistic talent but haven't extended your skills to illustrating?
If you would like too, I recommend this course from Fiverr (beginner-friendly). Simply click the link, head to 'creative courses' and look for the course entitled 'From Shapes To Complex & Beautiful Illustrations'
I Couldn't leave creative ways to make money on the list.
Earning Money From Stoozing
Stoozing is the term given to the completely legal process of obtaining money from an interest-free bank as a loan and putting it into a high-interest bank.
Any interest incurred is taken away at the end of the agreed deadline for the loan as profit.
So you earn money for free.
There are a few variables that can influence your return rate, number 1 being your credit score, this heavily influences the amount you can take from a credit card company.
Secondly, the interest rate of the bank which is typically up to 5%.
Lastly, how long a period you have to pay it back, which depends on how much money the company is loaning you and other personal variables such as your household income.
The higher the interest rate of the bank and the better the credit score, the more money you can make.
This may sound fairly easy, but please do not attempt to do this unless you are debt-free and are financially savvy, because as you can imagine, you can end up in some deep waters if you miss out any element of this process.
This is one of those interesting ways of making money that can be exploited if you know.
Become A Research Participant For Money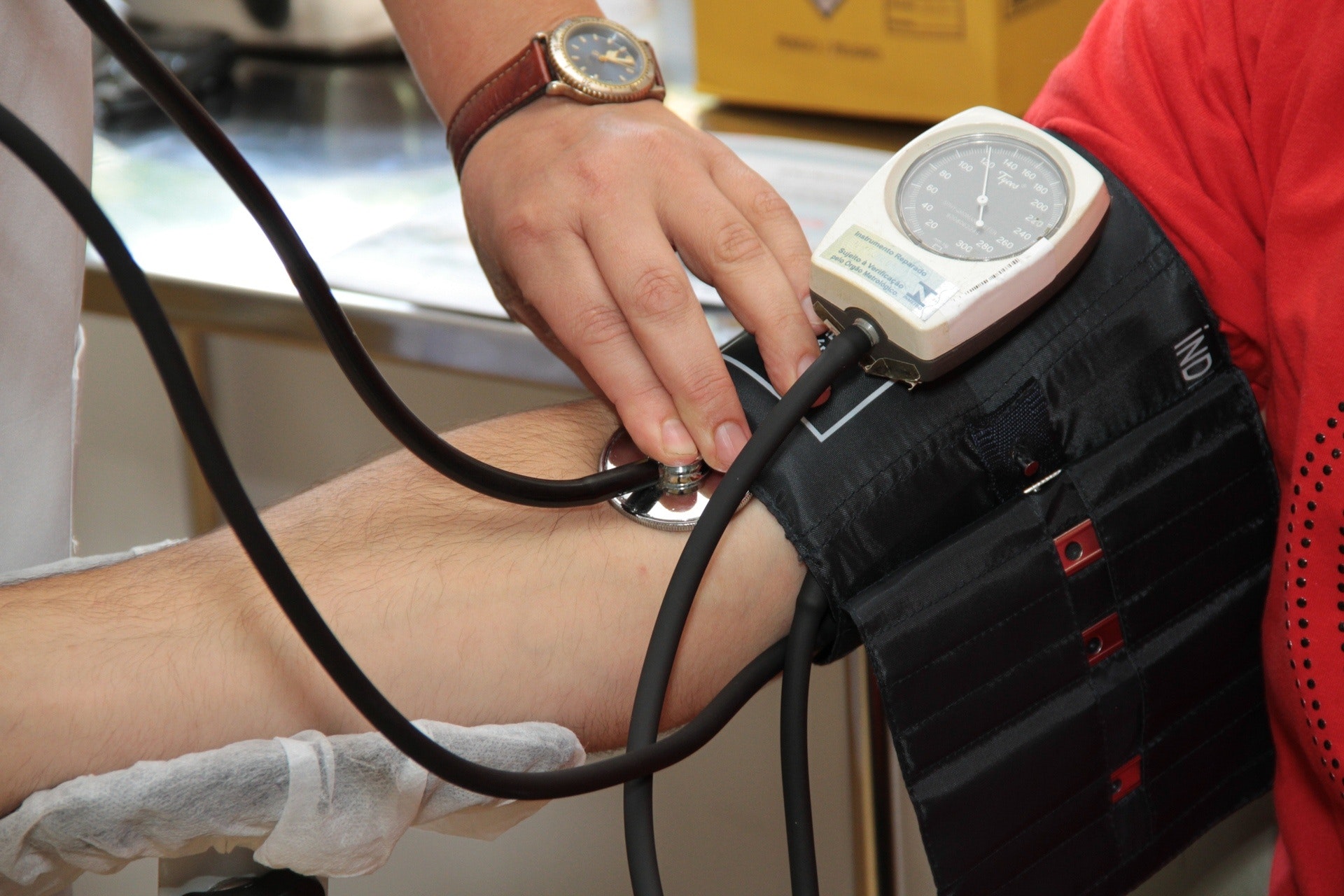 Ever dreamed of contributing to scientific development? Or maybe you want something to tell the grandkids later on in life so they'll think you're cool? Well then your most definitely want to try out being a research participant.
The field of study can vary and your free to chose from the options that are tailored around the information you give such as age, ethnicity, political view, etc.
Being a participant pays well and is especially great for someone who is a student or still in education as quite a lot of the studies are run through universities.
So if you want to earn some extra cash doing something cool, check out find participants.
Make Money With Squad Help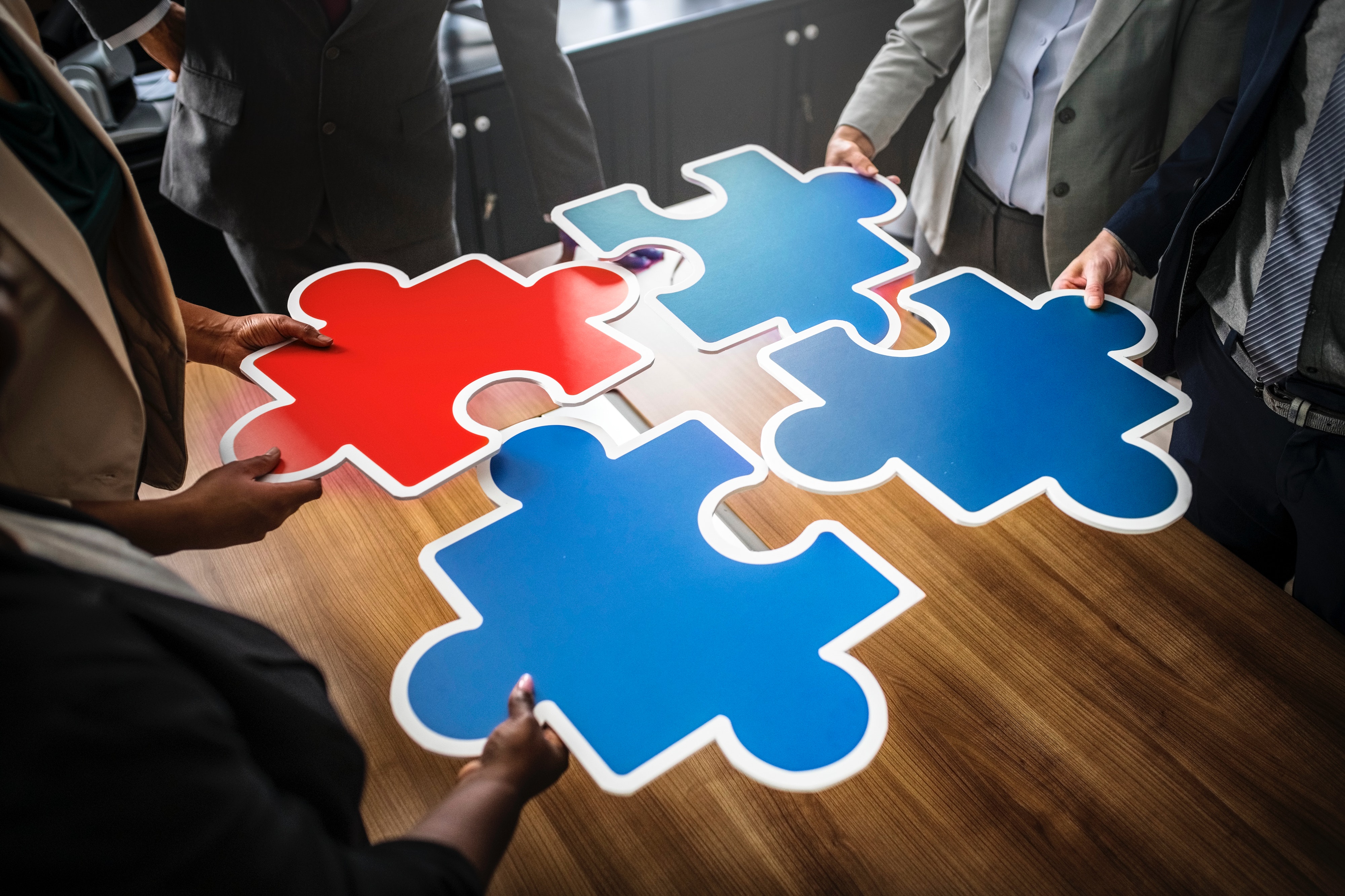 This one is a little gem I must admit and is a site I still personally use now for reasons that will become obvious.
Squad help is a website in which you can earn money for successfully winning in contests, which require you to come up with, for example, names for there new companies(they will have to meet requirements).
Winners receive a nice little sum! I've seen prizes for 300 dollars to come up with a name for someone businesses.
You're against tough competitors, but you'll prevail because you're a creative genius.
It's one of those unknown ways of making money that you can take advantage of.
Make Money From Premium Bonds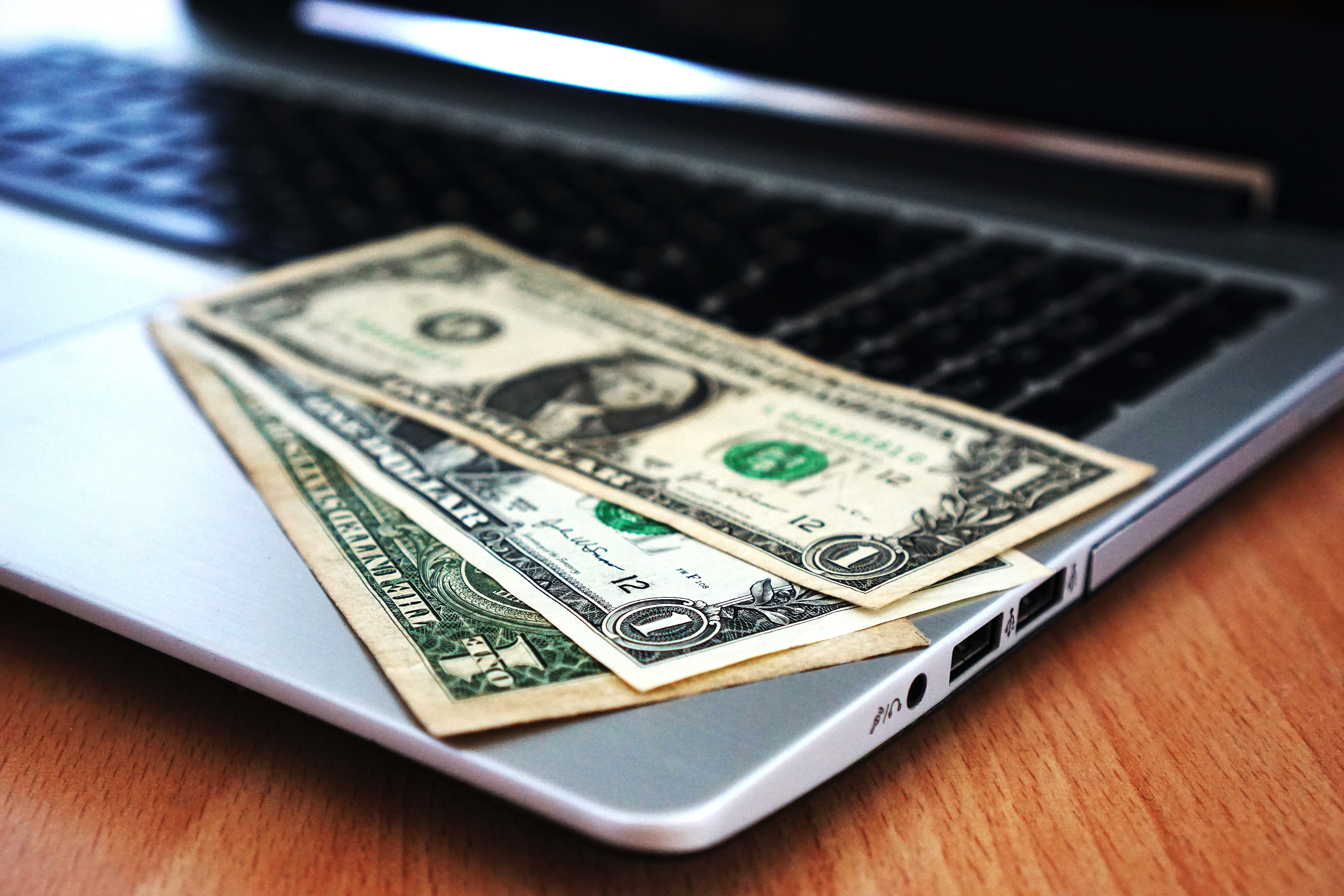 Premium bonds are national savings and investment products. You essentially buy a unique number for a pound (minimum investment of £25), which is then entered into a draw at the end of the month.
Its essentially like the lottery, except your number is for life. You can win between 25 pounds, all the way up to a million pounds, not only that but its also tax-free!
You can invest in as many numbers as you want up to 50,000, and some past this point will not be eligible for prizes. Moreover, because this is a government back scheme, your money is completely safe.
Premium bonds should not be confused with typical investments as there is a chance you will never win anything. Once more, your money invested does not return interest.
All things considered, this could be a great option for you if you want to make the most of tax-free investment opportunities.
Therefore this has to be included in my different ways of making money list.
Make Money From Being A Mystery Shopper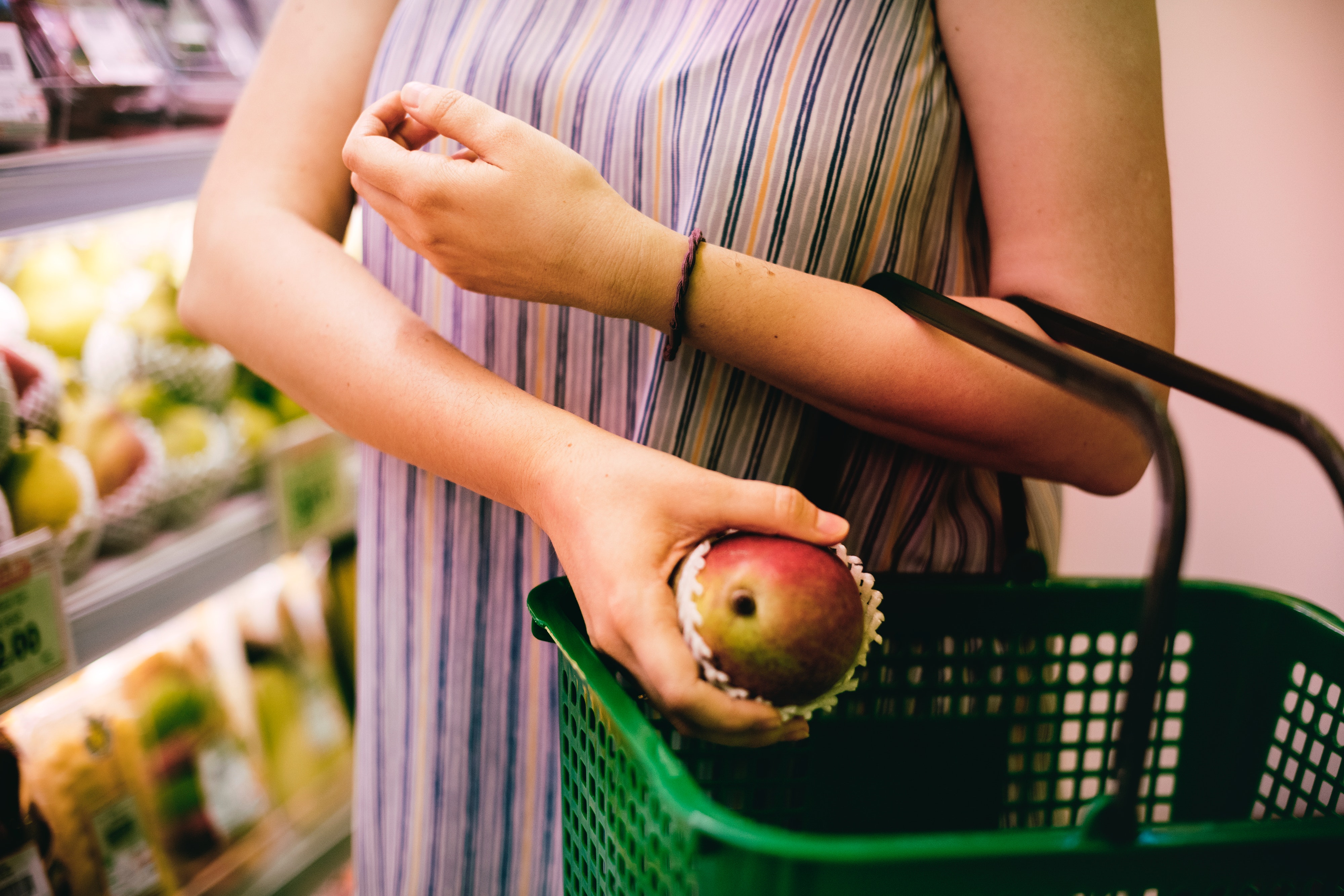 A Mystery Shopper is a person who poses as a real customer whilst assessing customer service provided by a company or organization.
An assignment might be a quick visit to the bank to make a general inquiry, or it might be an overnight stay at a hotel.
Once you get home, you'll usually need to write up a report on your findings and send this to the agency.
Payment can vary between, nothing to considerable amounts, some companies will let you keep the products that you are required to get Etc. so if this is part of the deal make sure it's something you like!
Learn A New Skill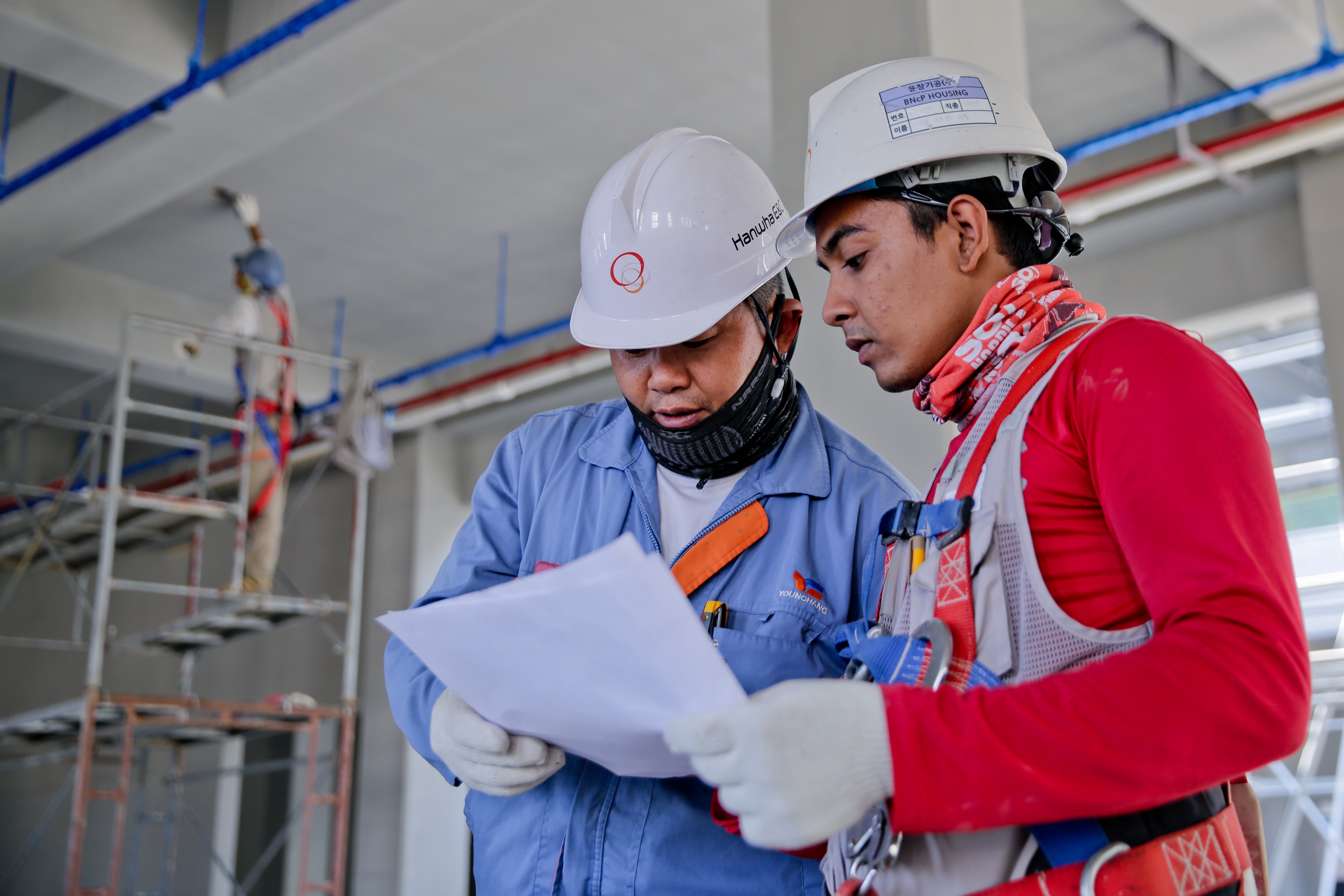 This doesn't bring you money quickly, but for sure this is the most lucrative option in the long wrong, especially if you have an interest in a high-income skill.
There are vast amounts of websites, particularly blogs, have a whole plethora of knowledge on every subject known to man.
This is going to require 'working' for free if you will (at the start anyway) in that you'll be acquiring sufficient knowledge to then be able to sell your information.
However, this is a great way to develop yourself as a person and to pursue a newfound interest you may have to turn it into a possible income stream.
You should always be learning new skills to develop your money earning potential. There is no price on your education.
I can honestly say the majority of my income goes into learning, whether that be buying courses, books or delving into paper and/or electronic articles.
Information acquired is then the knowledge you can then sell on, it's no coincidence that what I called 'knowledge-based' jobs are the highest paying (doctors, scientists, etc.).
So although this idea is vastly different in a sense to the rest of the options on this list, it is by far the most fruitful in the long run.
You can then sell this skill on freelance platforms like Fiverr, up work, Guru and 99 designs (creative arts predominately).
Learn a new skill and you'll open up a whole host of ways to make money.
Final Thoughts On Ways To Make Money (Top 50)
I hope you enjoyed this post on ways to make money, as it took quite a while to put together.
I'd appreciate it if you checked out some of my other entries on similar subjects like:
If you had any other ways to make money that didn't appear on this list, then comment below.